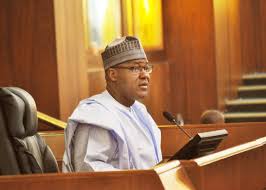 The  Board and management of  Citylights West Africa has extended their appreciation to All Africa Media Network for putting together the African Women Intercultural Dialogue an event that created  a unique platform for Iconic Africans to come together and discuss the link of  negative socio-cultural practices to underdevelopment of the African Woman and girl child,  endorsed  by UNESCO and had participation of UNICEF ,Institute of Economic Affairs Ghana ,Japan International cooperation agency  ( JICA) among others.
The response from the African community on the intellectual discourse was immense , as contributions at the dialogue came from different facets of the society, traditional leaders, Queen mothers,  female commissioners of Police, medical doctors ,broadcast journalists, activists , leaders of civic groups, member of parliament, Women wing leaders of the major political parties, Gender and culture ministries, diplomatic missions , tertiary students, members of international development agencies and girls from rural communities in Accra contributed to the dialogue, in which concerns for the urban and the rural woman was raised, child marriage ,female genital mutilation ,and  roles of the African woman in helping to undermine herself in the society out of complacency led the dialogue.
Elites and gender experts also came to the conclusion that patriarchy as a social concern can be a thing of the past  and gender equity as a cultural norm is achievable, " we believe that communicating to women on their rights and sensitizing them on how to demand for it and resist socio-cultural subjugation will help enforce their demand for change on how they are treated ,identifying their challenges and the practices that undermines their freedom and position in the society and unifying their demand for its alteration will help accelerate change in the society and help untangle our traditions from patriarchy." Cookey Iwuoha the program -coordinator affirmed.
After the dialogue exceptional individuals and brands who are contributing to the socio-economic advancement of women in the continent were honoured ,leading the special recognition list are Hon. Yakubu Dogara the Speaker federal house of representative Nigeria who was appreciated though in absentia with  "Defender of women and child right Award" by All Africa Media Network for his continuous efforts in elevating the socio- economic status of the African woman and championing the cause for deconstructing social constructs in the modern time that limits the African woman and girl child from reaching their full potential.
and Dr. Emma Okeson C.E.O of Citylights west Africa leading lighting company who is un- arguably the leading philanthropist of Nigerian origin in Ghana for his immense support to the African youths via capacity development programs and empowerment support to their entrepreneurial initiatives.
Barr. Osita Oparaugo the founder of Footprint to Africa a pan African Investment bridge promoting intra African and foreign investment into the was recognised for their capacity development programs which offers unique solutions to Africa's economic problems currently renewing investment  faith in Africa.
Others  honoured at the event includes Hon. Sam Nartey George member of parliament Ghana  Mrs. Ekaette Olaoye, Mrs. Florence Larbi , Mrs.Charlotte lily Baidoo  managing directors of  Energy Bank Ghana, Zoomlion, Women World Banking Ghana respectively, for their massive efforts  in advancing welfare of the female gender.
Sistah Imahkus of One Africa moderated the dialogue  and Amb. Dr. Erieka Bennett Rep of the Diaspora Africans at the African Union, Prof. Phillip Ogbonna founder of Soren Kierkegaard Academic Society Africa and Mr. Carlos Ampah of UNESCO Ghana were the guest speakers.