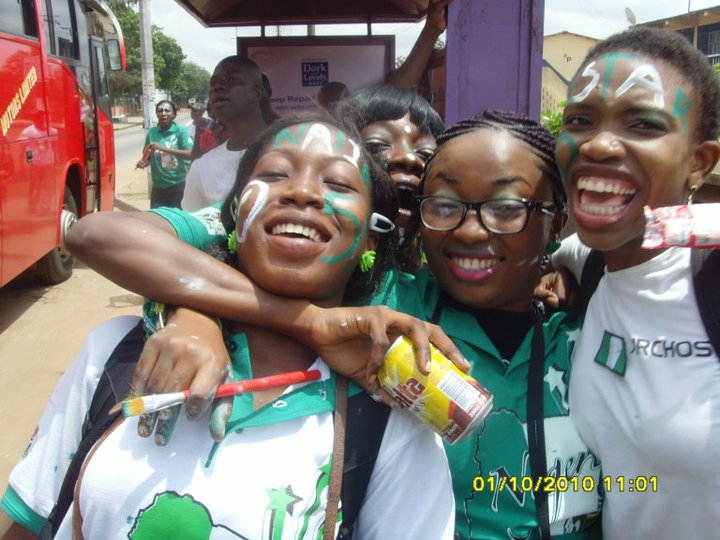 All Africa Media Network publishers of Nigerian Eye Newspaper has called upon the Nigerian High Commission Ghana soliciting for their endorsement,  support and partnership in the publications  proposed "Nigerian Week Ghana"  an exciting  community event to showcase  Nigeria's socio-economic endowments with the global community residing in Ghana , thereby opening door ways to  economic opportunities in Africas most populous Nation.
Nigerian Week Ghana is not a show of flamboyancy by Nigerians, but rather an initiative to attract investors into various  economic facet  of Nigeria, thereby triggering steps into diversification of Nigeria's Economy which is paramount to the elevation of Nigeria's financial strides in the present decade, because of  the fluctuating price of crude which happens to be the single spine of Nigeria's economy.
The week-long event scheduled to hold between October 1st which is Nigeria's Independence day to Oct 8th 2017 will feature events like, Nigeria@57 Independence Lecture  on the 5th October at Accra International conference center,  Made in Nigeria fair which involves the exhibition of made in Nigeria products, Art, Crafts ,Cuisine and  Culture and Tourism  from Fri 6th to Sun 8th of October ,  Nollywood Night scheduled for 2nd of October 2017 among other events  steered towards exposing economic opportunities in Nigeria.
The major highlight of the Nigerian Week  event which coincides with Ghana at 60 Independence celebration  is the public presentation of the book  FRIENDS AND BETHREN: Milestones in the historical relationship of Nigeria and Ghana a chronicle of the major highlights in the relationship of the Two Economic power house of West Africa ,compiled  to strengthen their bilateral relationship which will take place at the Independence Anniverssary Lecture of Nigeria in Ghana  on Thursday October 5th.
The Nigerian week Ghana will be a  springboard to re-launch industrial, cultural ,investment and trade opportunities  back home in Nigeria  and create new business relationship in the sub region.
Mr. Chinaka  Iwuoha Co founder of All Africa Media Network disclosed that AAMN will be partnering with Nigeria media practitioners in Ghana, Nigerian Union of Traders Ghana, Nigeria cultural leaders in Ghana ,Corporate brands  in successfully executing this project and  is soliciting for endorsement and partnership of Nigeria High Commission to the project since it aims at establishing the presence of Nigeria as a marketplace for the international community in Ghana.
The book Friends and Brethren is to be dedicated to high profiled citizens of the two nations leading the race in the bilateral and economic relationship of the two nations and will also carry information and facts about these exceptional individuals and businesses former presidents of Ghana and Nigeria. Dr John Agyekum Kuffour and Chief Olusegun Obasanjo are leading the list that includes Amb.Musiliu Obanikoro,Alhaji Baba Kamara Ghanaian former Ambassador to Ghana, Dr. Emma Okeson and others.
"We in All Africa Media Network humbly base the moral ground for this request on the over 8 year old relationship with Nigeria High commission Ghana which started with Launch of the Nigerian Eye Newspaper in April 2009 a tool of enhancing the relationship of Nigerians in Diaspora and their host nations, and continued with  the presentation of the book The Diaspora: Nigerians Making Impact in Ghana , which is a compendium of pro-active Nigerians in Ghana with foreword written by Senator Musiliu Obanikoro former Nigeria High Commissioner to Ghana  in  July 2011 at the Nigeria High Commission.
Editorial research of the book  Nigeria Diplomatic Footprints in Ghana,All Africa Art and Literary Festival July 2014,  Miss Nigeria Ghana 2012 till date which are projects we have executed towards the advancement of Nigeria's socio-economic interest and bilateral relationship with Ghana ,and recently the African Women Intercultural Dialogue which was endorsed by UNESCO and was held on the 25th of April this year at Accra International Conference Center all these were actualized with endorsements and moral support of the Nigeria High Commission Ghana." Mr. Iwuoha Co-founder of All Africa Media Network stated.