Includes operating a beauty shop, driving a taxi, running a pharmacy and more.
As Ghana Govt opens its doors to Africans in Diaspora to return home to Mama Africa in its bid to mark the 400th year anniversary of the berthing of the first slave ship from the continent of Africa to Jamestown Virginia in United States of America bearing about 20 enslaved Africans in 1619 marked the beginning of the US Slave trade.
The trans Atlantic slave trade which started sometime around in 1525 and lasted to 1866 culminated in over 12.5 million Africans being shipped to the new world in slavery which nearly 11 million survived the dreaded passage disembarking in North America, the Caribbean and south America, over 1,5 million Africans perished during the journey .
This wonderful initiative of the Akuffo Addo administration has recorded tremendous social impact on Ghana's Image globally as a choice destination for  Africans in Diaspora who has trouped to the west African nation in their numbers to experience the beauty of their ancestral origin.
The other side to this beautiful romantic story of return for those Africans in diaspora who will wish to engage in economic activities if they choose to stay behind is there are parts of the economic activities that Ghana government does not allow foreigners to participate in, retail trading in the local market which is one of them has been a very challenging issue between Ghanaian's and their Anglo-phone neighbours Nigeria.
For the not too rich Africans in Diaspora who won't mind starting from the scratch in their ancestral land, there are lists of businesses you should exclude in your plans unless you can succeed in twisting the arm of the government of Ghana in making amendment to Act 865 in the Section 27 of Ghana Investment Promotion Council (GIPC) Law, which the present GIPC Executive officer Mr.Yofi Grant once called for suggestions and contributions for revising of the ever controversial law.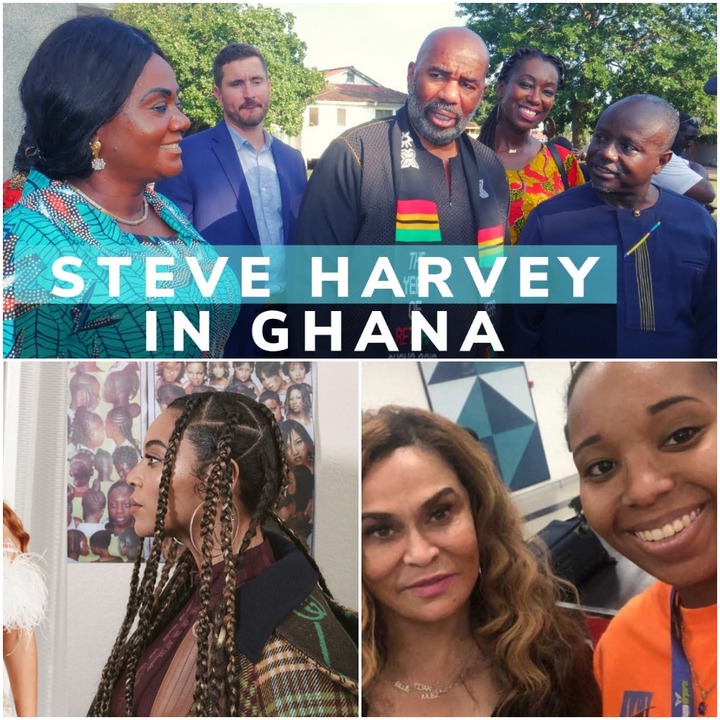 What the law says
Section 27 of the GIPC Act talks about the entry, admission and protection of investment as well as the activities reserved for Ghanaians and Ghanaian owned enterprises.
It reads:
(1) A person who is not a citizen or an enterprise which is not wholly owned by citizen shall not
invest or participate in—
a. the sale of goods or provision of services in a market, petty trading or hawking or selling
of goods in a stall at any place;
b. the operation of taxi or car hire service in an enterprise that has a fleet of less than
twenty-five vehicles;
c. the operation of a beauty salon or a barber shop;
d. the printing of recharge scratch cards for the use of subscribers of telecommunication
services;
e. the production of exercise books and other basic stationery;
f. the retail of finished pharmaceutical products;
g. the production, supply and retail of sachet water; and
h. all aspects of pool betting business and lotteries, except football pool.
This law which some perceived are prejudicial in the sense that it has discriminatory undertones was enacted to protect the ordinary Ghanaian from competition from other foreigners in Ghana who might entertain the thought of starting from the lowest rung of entrepreneurial activity that can enhance ones condition when faced with very tight challenges that he or she might resort to anything for survival.
So the young and poor African in Diaspora who wish to return here for a new beginning should go through this stipulated businesses and re-plan his survival options to avoid finding oneself found in sorry situation . The fact remains that not every African who heeds the call of return from Diaspora is rich whether he or she would be coming from Haiti, Jamaica, Barbados, Brazil or United States of America. We hope that benefits of the year of return project includes granting an automatic Ghanaian citizenship status to any returnee that wishes to stay behind because  then this economic opportunities will undoubtedly be automatically open to them.
As Ghana is repositioning itself to incorporate this human flow from the Diaspora whose ancestors were victims of the slave trade, its very likely that the NPP Government will do anything possible to ensure a harmonized and welcoming environment to the Diaspora Africans that will heed their call, because we are sure it's not only the likes of Beyonce, Ludacris, and Steve Harvey that entertained the thoughts and accomplished the mission of visiting Ghana this year of return, the possibility for these celebrities mentioned to abandon America and stay back on the African continent seems almost impossible, but lots of other adventurous and patriotic Africans in Diaspora both young and old we guess who will be returning won't mind staying back to enjoy forever the warmth of the African Sun.
It will be a huge pain again for Africans in Diaspora whose ancestors were victims of slave trade if they are conditioned by law not to be able to do this or that when others like themselves (Ghanaians) are allowed to enjoy same opportunity in the same environment or community In Ghana. This will inevitably trigger an emotional discomfort and bring back the unpopular and sordid part of the slave trade history which tries to portion part of the blame to Africans on the continent on their complicity in playing a part or having participating in capturing and selling some of their brethren to the white man 400 years ago and force them into re-questioning their place once again in their ancestral land.