Barrister Okey Onyekanma the deputy speaker has no chance at all
Imo Speaker Hon. Chiji Collins gambles  on zoning formula to retain his seat
 Kennedy Ibe leads the race for the speakership position on the basis of party affiliation.
Every action has a counter reaction, the emergence of Senator Hope Uzodinma as the new Governor of Imo State and Professor Placid Njoku from Amaimo in Ikeduru LGA of Imo State ,has triggered series of compulsory power shift which has began internal power play and political negotiations  bound to result in Barrister Okey Onyekanma of the PDP  representing  Mbaitoli State Constituency losing out on his position as the deputy speaker of the house,  a position that is perceived to have been  automatically zoned to Orlu  since the governor and deputy governor are from Orlu and Owerri Zone respectively and the position of speaker is expected to be retained by Okigwe zone.
Okey Onyekanma who made it  to the house of assembly for the first time as a result of his victory in the 2019 election was elected the deputy speaker of the Imo State House of Assembly unopposed when fellow member elects of Mbaise State constituency and Anyadike Nwosu who was seconded by member elect of Njaba Constituency Uju Onwudiwe.
Speculation is also rife that the Imo Speaker Hon. Chiji Collins has 50-50 Chance of retaining his position or losing it depending on the negotiations that are on-going as Okigwe zone is bound to retain the position of speakership on equity basis and he is among the very few who from the zone who are considered ranking members  in the chamber for returning to the chamber for the second time, which is one of the cardinal  measures of choosing a speaker.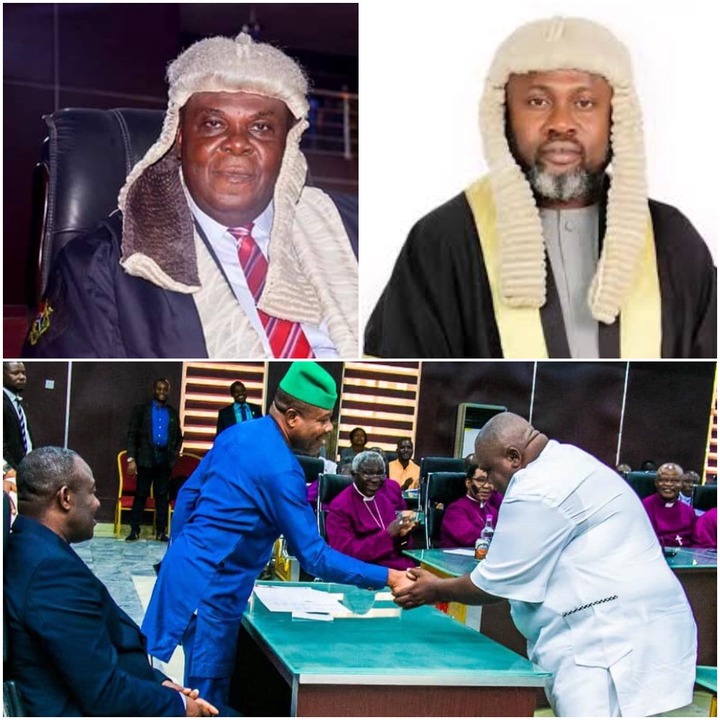 The balance of power  is rumored to be tipping towards Kennedy Ibe who is representing the Obowo Constituency but is also perceived to have strong affiliation to Rochas Okorochas's cabal of the APC while Chiji Collins  who originally emerged  from All Progressives Grand Alliance (APGA) which has Senator Ifeanyi Ararume at the helm of its affairs Is also at a disadvantage over where he started his political odyssey from in the march 2019 election and is  keen not to lose his position.
Imo political pundits are expecting mass defections in the coming days as the power play over who emerges as the news speaker and deputy speaker heats up, almost all house assembly members from Orlu Zone are eyeing the deputy speaker position as they are eligible because of the adopted law by the law makers that  allows non ranking members to be  eligible for the position of deputy speaker