It is apparent that the fate of Mr. Chukwudi Dike a graduate of Chemistry from University of UYO in Akwa Ibom State Nigeria, who urgently needs 11million Naira for Kidney transplant in Abuja, is to be decided by all of us.
Sometimes it requires the participation of everyone to accomplish a heroic task, especially a philanthropic one at this time of economic crunch triggered by a global pandemic that has halted almost all economic activities in the world as nations has closed borders and people are advised to stay home and limit their economic activities.
After countless months of managing the ailment privately , consulting of medical experts opinion both in the nation and outside on the possible means of saving the life of their son, with numerous visits to diverse hospitals for tests and examinations ,which culminated to dialysis and other exotic treatments for a sophisticated ailment as kidney failure that has exhausted their funds.
https://web.facebook.com/obinnahd?__tn__=%2CdlCH-R-R&eid=ARAzHD_GT7CX8WZ1f8fsGu4dXMI6yG95bPS6vEW2WzmMZbofGHCbXYOYQZm-y4rt61vkVbAsyXeUcKY&hc_ref=ARTJoO2EMmtq1R6Y3y4uO_n3wvYkYHOZE2BhWSe0jwKo2YZKlcYQ7Jo_6FgTc3fOl8o&ref=nf_target
The Dike's has resorted to public plea for support to ensure that they meet the sum of 11million Naira required for kidney transplant surgery in Abuja that is paramount to survival of their son.
The family of Chukwudi Dike, are envisioning donations as a more realistic way of reaching the fund regardless of how small, because of the tough times that almost everyone is facing, if 11,000 people can give one thousand Naira each they will be closer to their target of N11 Million Naira. So they are humbly pleading for society's support regardless of how large or small.
"We need help towards raising money for his treatment. We have already gotten a contact of Zenith Specialist Hospital, Abuja where a friend successfully had his transplant two weeks ago. He urgently need about N11m for kidney transplant surgery." His elder brother Obinna Dike made this plea on his facebook page.
The nephrologist Consultant at Hilton Clinics, situated at No.2 Ejekwu Wike Close off Ada George Road by Wimpey,Mile 4 Rumuepirikom ,Port Harcourt in River State Nigeria has also assisted the family by writing a public plea disclosing the health issues of Kudimac, as well as specifying on how each of the fund will be spent towards saving his life via a kidney transplant that will be undertaken at Zenith Specialist Abuja.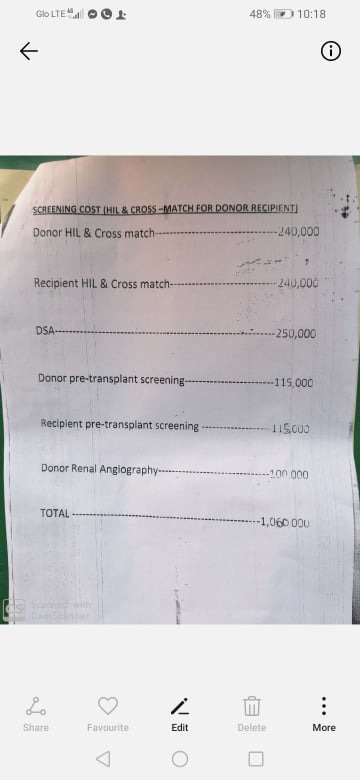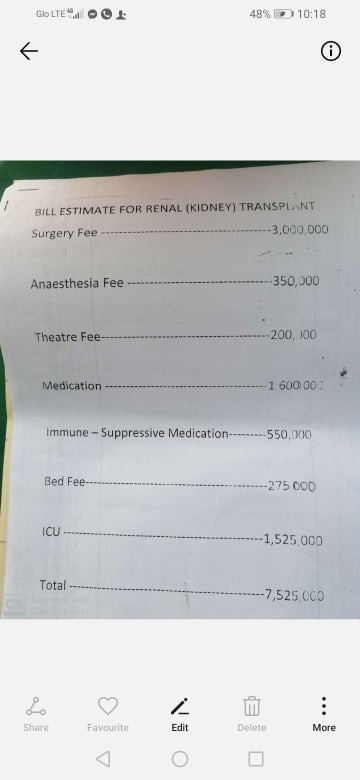 All donations towards this philanthropic gesture is expected to his personal account in Zenith bank, with this account number 2084469999 and name Dike Chukwudi U, he can be reached personally on his phone line +234 8063749803 for further discussion or clarification if need be.
Our smallest act of kindness is worth more than our grandest intention. No one knows tomorrow and as long as Chukwudi Dike still breathes, he deserves every chance we can give him to defeat this disease.