Uncertainties will hit the debate over the sure owner of Naija Rap throne as Willo's hit single ''HMMM'' is questioning the status quo.
Willo a Lagos born, Aba raised but Europe based Nigerian rapper, singer, songwriter and record producer's  first official single ''HMMM'' dropped under his TBav Records is causing a stir on social media in less than a month that the song hit the airwaves.
Entertainment pundits predicts that the Rap artist ''HMMM'' is bound to tip the scales and reconstruct the chart list in the Naija rap sector, all the way from the city of Eindhoven in Holland where the song was recorded and mastered during this covid-19 pandemic.
With a rap style infused with his native language and vocals expressing the realities of life, Willo is weaving songs on borderlines of multiculturalism as he has lived far and wide from Lagos, Ibadan , Aba ,Owerri to Austria, Spain and Holland.
Willo has been doing music all his life, from performing at parties and shows as a teenager to founding his own music producing company TBav Records almost a decade ago, he has been active in music making since he migrated to Europe, schooling and hustling as he engaged life head-on from the streets of Vienna, Madrid, Valencia to Eindhoven, all these year accompanied by his love for music as a side hustle, performing in Gigs, Carnivals in those cities to keep his music dream alive, waiting for the perfect opportunity to kick off, which he believes is now.
Dreams die hard they say and Willo is poised to take the Naija Music industry by storm as he  dropped the official video of HMMM on the 18th of this month, a video with multiple scenes that are geared at re-affirming the old wisdomic narrative that  'hard work is the secret of success' as he shot it in an Auto- workshop, which is his way of depicting how hard he has worked and how far he has come and finally Fixed and ready.
All that played out in the video is comparable to subliminal messages to his fans and followers, on his readiness to kick- off his solo music career, the plot and location of the music video are all enshrouded in symbolism. Shooting it in an Auto-workshop plant, and the Speed-bike scene with his crew in the music video shot and directed by Offbeat Motion with assists from Lens of Life are all symbolic messages.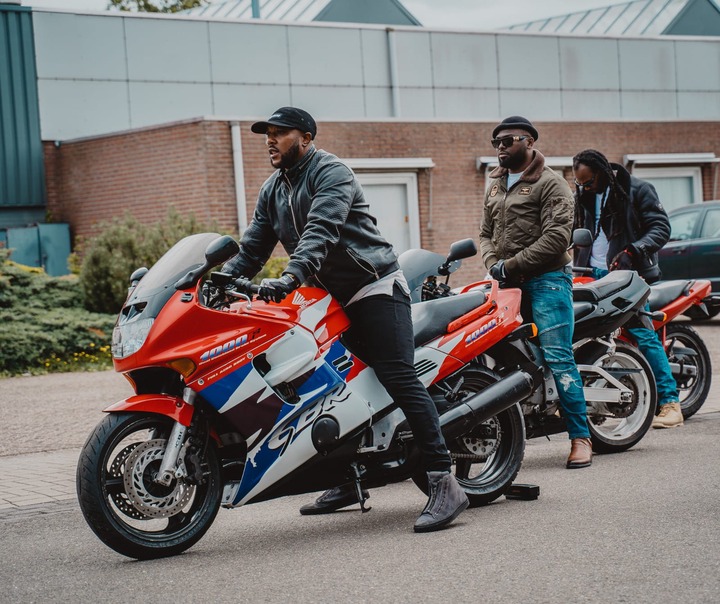 Recording the song and shooting the video this covid-19 era is a sure sign of the Soul of stone and heart of steel that Willo possesses, a gift of infectious positive vibe to his fans to keep them looking at life from the bright side regardless of the inconsistencies and harsh conditions that the pandemic has triggered.
Willo's  exemplary spirit of positivity which is an insignia of the never-say die Nigerian Spirit ,He was honoured by the city of Eindhoven for his contribution as an artist in the community, the Netherlands govt chose him as 1 of the 21 faces of the city Eindhoven signaling a message of hope in Eindhoven where he currently resides.
HMMM is a rap song that re-invents the nostalgia that has haunted the rap artist all these years of living in diaspora, infused with the hunger to keep reaffirming his heritage to himself, he chose to convey the song in multi lingua of Igbo and Nigerian pidgin complimented with an impeccable English.
Willo's smooth Sauvé style and sophisticated delivery of his verses with a vocal verve that top notch rap artist like Rick Ross will envy, is a sure sign to people like M.I, Phyno , Olamide and Zoro not to settle, as a new contender has emerged with a power to challenge for the Naija Rap throne.