As concerns are being raised on the excessive abuse of power ,perversion of Justice and extrajudicial killings of members of the Special Anti-robbery Squad in Nigeria popularly known as SARS, one of the lines In Dr. Ngozi Okojo Iweala's book published after she left the PDP administration of Goodluck Jonathan titled Fighting Corruption is Dangerous; The stories behind the headlines, which simulates an eternal truth on the social cultural issues in Nigeria says "When you fight corruption it fights back" this statement has remained a beacon of reflection in the social challenges in Nigeria.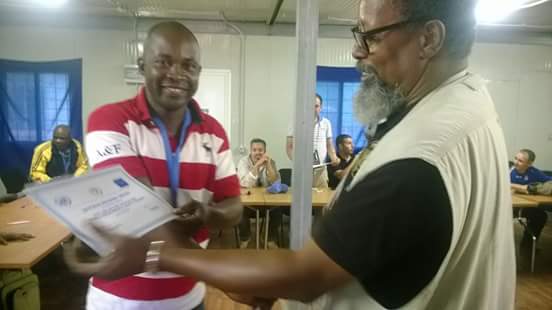 A former SARS official, ASP. Ugochukwu Ozuide who left the department almost a decade ago in 2011 is astonished with the recent witch-hunting , image smearing campaign on his name by friends and colleagues of a Notorious Kidnapper known as AJI whom he assisted the Nigerian Police to effect his arrest for masterminding the kidnapping of the C.E.O of Albertina Electronics almost a decade ago In Enugu State.
One Malik ShabbazzAbdulmalik a pseudo name on facebook,with Twitter handle Nimrod (@GhenisKhan) with his cohorts are now seemingly hiding under the guise of the peaceful ENDSARS protest to exert revenge on ASP. Oguide, by calling him out on social media for prosecution as a rogue official of SARS.
Ugochukwu Ozuide has recognised and highlighted cultist insignia and gang languages on their social media handles that they are using to call for his prosecution affirming their membership of Notorious Cult group in Nigeria's University Campuses that Aji the notorious Cult member belonged to.
Nimrod @GhenisKhan was reportedly expelled from UNEC as a student in Medical Department.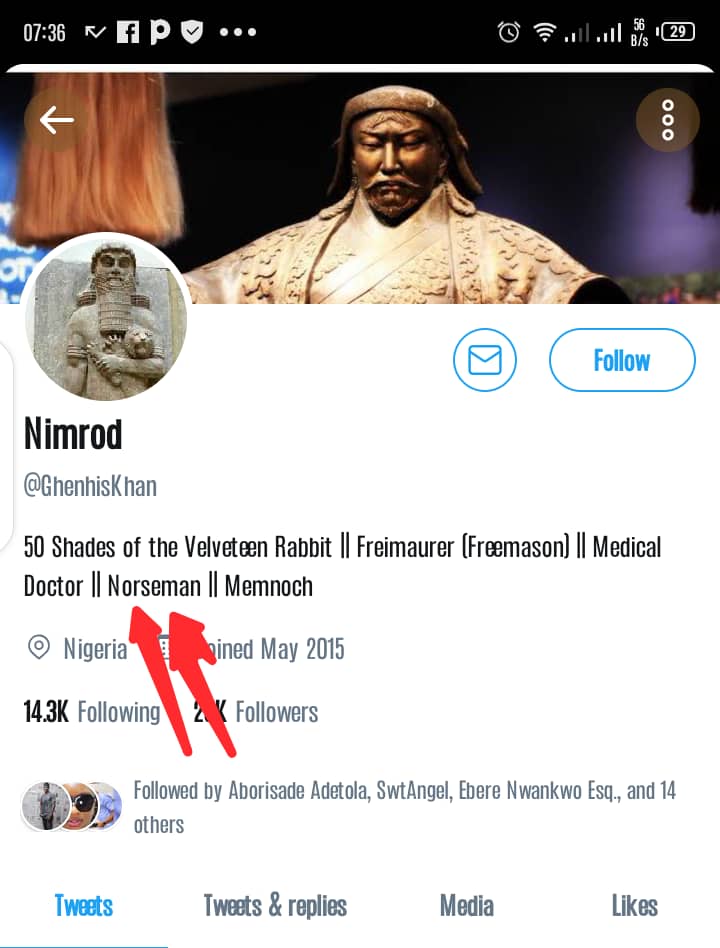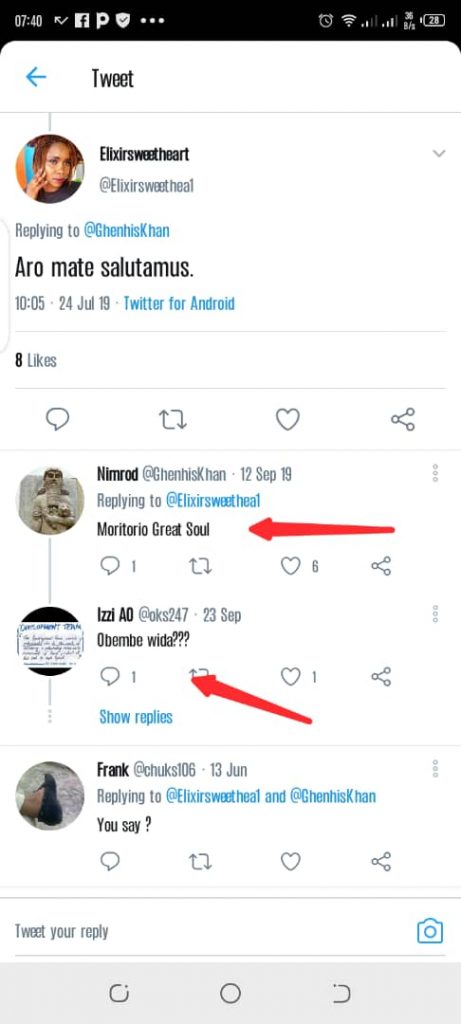 The Multiple Award winning Police official worked in SARS only for two years where his main work was to use his knowledge in computer literacy as a graduate of Enugu State University to track location of Armed robbers and Kidnappers and coordinate the SARS Filed team to the exact location of the criminals, as a young corporal back then ,when arrests are affected the O.C (officer in Charge) takes over the case as he is assigned to tracking location of the next criminals whose case are on desk immediately.
From 2009 that he was assigned to SARS to January 2011, he involved in most of the robbery and kidnapping cases because of his prowess in tracking locations of armed robbers, this led to his embarking on a 1 year promotional course in January 2011 for one year as he was subsequently promoted from Corporal to Assistant Superintendent of Police.
He left SARS in 2011 as he was transferred to headquarters operation as orderly to present Commissioner of Police in Imo State, in 2013 he was transferred to Akwa Ibom, in 2015 he passed UN exams and went for UN Peace Keeping operation for 2 years in Darfur Sudan, the mission was to last for a year but he had his stay extended for another year because of his professionalism and competitiveness ,in March 2017 he finished his mission and was transferred to Enugu in the State C.I.D. department .
This exemplary Police official with an impeccable record is puzzled on the unfounded and shoddy posts from one Malik ShabbazzAbdulmalik a pseudo name on facebook , with Twitter handle Nimrod (@GhenisKhan) who is seemingly out on revenge mission against ASP. Ozuide but unbeknown to him the tell tales signs of his gang affiliation is all over his social media page.
Friends of the former SARS official are sending positive messages on his behalf on social media affirming his professionalism and respect for the rule of law and social moral in discharging his duties, both as an officer of the law and as a father, friend and good citizen of the Nation.