Maryann is a beautiful young lady whose dream is to become a defender of rights, she knew becoming a legal practitioner would be a means to the feat , she sought and got an admission to study law in her home state University 16 years ago, hoping 5 years later she would be called to bar and then quietly climb from there to the peak of the profession.
But this paragon of beauty that desires to protect people from injustices and whose greatest wish is to do away with the problem of evil, especially those being meted on innocent people, has one fault, she owns a charming smile that warms the earth around her, long legs that cries for attention from bystanders ,bright eyes that silences the sun and not too long in her studies, love came calling with a promise.
She found herself enticed into settling down , as well as finishing her academics elsewhere, who wouldn't bulge on such an exciting offer but she stood her ground.
Maryann started her legal education at Imo State University, in Nigeria, with a Bachelors of Laws degree in 2008. She followed that with a Barrister-at-Law accreditation from the Nigerian Law School in Abuja, graduating in 2009.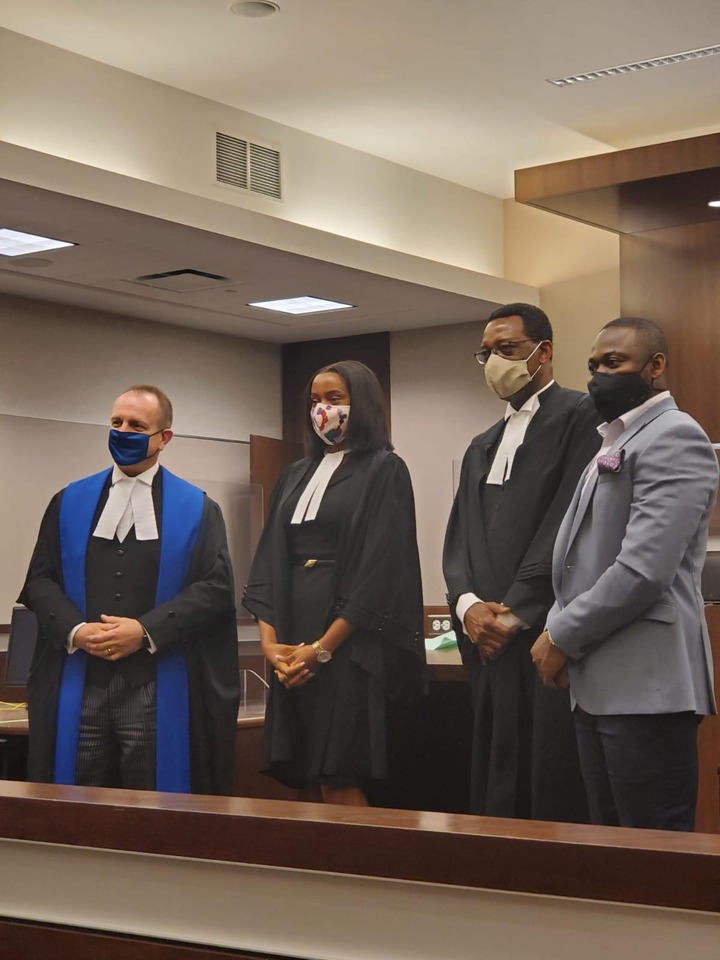 Moving abroad
She found herself in unfamiliar grounds, saw herself struggling to balance family life, with work and academics, life is never a bed of roses for anyone as she had to move to Canada, years later with two sons Yet she kept her eyes on the goal, for only one thing could fill the emptiness in her, achieving her long lost dream.
Regardless of the challenges in her way, she dogged on, with the belief that she was born to do this, all that she was blessed with, is meant to be of service to others, this she constantly reminded herself.
Member of the Law Society of Alberta
On 2nd December 2nd she was called to bar, as the newest barrister, solicitor and member of the law society of Alberta.
"I have looked forward to this day for a long time and pray that as I begin my journey in the practice of law, it will be as exciting and fulfilling as I hoped it would. I thank God for the gifts of life, for opportunities, for love, for strength and for grace that brought me this far."
"I am flattered and overwhelmed by this milestone achievement. I know there are a lot who are deserving of this milestone but are yet to achieve it due to circumstances beyond their control."
The resilient mother of two expressed herself with elation on her accomplishing the first major step towards her ultimate dream.
The vital Step towards accomplishing her dream
"On a bleak, cold Monday afternoon in late October 2019, I stepped out of my house in faith to meet with Tony hoping to secure an articling position in his law office on Charles's referral."
"I recall approaching his office with considerable trepidation of what the outcome of that meeting would be, wondering if I would get hired right away. By the end of the meeting I still had this feeling of uncertainty even though I had been advised to follow up with a phone call the week after that.
It took a fortnight to muster up enough courage to reach out to Tony and fortunately he offered me the articling position. " She continued
"I called my friends and siblings to share the good news and how significant this offer meant to me; a step closer to getting a license to practice the legal profession in Canada." She reiterated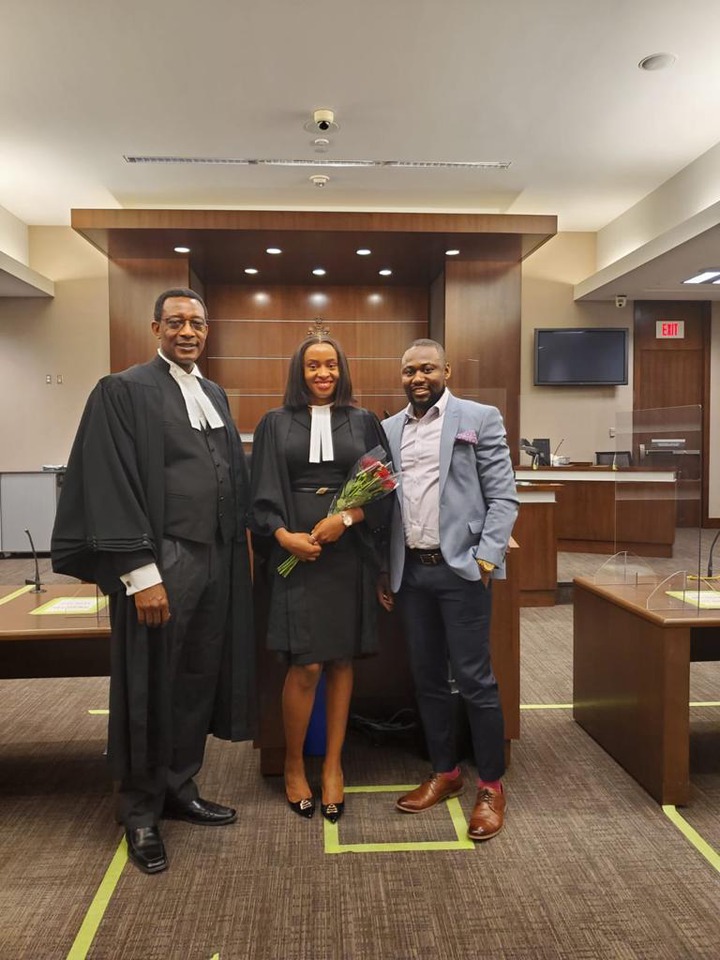 The support from family and friends
"I must confess that there have been times when my life tipped out of balance, but it was love and support from my family and friends that has always righted it and kept me focused on the goal. I am grateful and thankful for your support and kind words of encouragement.
My children have been my most loyal supporter as well as my fiercest critics especially the younger one.
There is no way in the world I would be up here today without my parents; their love, guidance, wisdom, support, sacrifice and the values instilled in my siblings and I, has helped keep me grounded. I can't thank you both enough." She explained
Keys to her success
"The articling process has helped me reflect, observe and appreciate that the key to success undoubtedly, involves a mixture of hard work, dedication to tasks, courage of one's convictions and of course knowledge and skills in the practice of law. I however consider absolute preparedness to seize opportunities the most important of these virtues.
Again, I pray that as I continue this journey to practice law, that it will be as exciting, rewarding and fulfilling for me." She excitedly completed her narrative.
Every dream has a price, and the truth is, we can have what we want from life if we are willing to stand our ground regardless of the challenges that comes our way, dreams do come true, and regardless of how long the journey takes, what counts the most is us getting to our destination.