The People and Institutions Leading Actualization of the Multi Sectoral Coalition.
The entire organisations invited to the virtual meeting so far.
Self isolation and social distancing was the parameters on which our safety during this covid-19 pandemic is hinged on and as the world stopped moving during the strict lockdown phase, those concerned were worried on the fate of the people trapped in sexual captivity,enslaved in labour camps and its concomitant hazards.
Now the world continue to struggle with the recent pandemic and the economic uncertainties it has ushered into human existence, it is apparent that all forecasts on the global economic downturn which will certainly trigger other social uncertainties of a global scale means that there is going to be a rise in trafficking.
Over 20 Individuals and Organisations has remained committed in the past 5 months towards achieving a continental coalition of multi-sectoral partnership, series of virtual meetings has taken place since then and they are finally coming together to choose a name , perfect their mission and vision statement this Friday.
Below is a brief summary of the profile of this exceptional individuals and institutions.
1.Seestah IMAHKÜS is the Chairperson of African Elders and Women Intercultural Dialogue, and founder of One Africa Resort, an expert consultant on Africa. The culture activist is also the Co-Chair of the Bureau of African Diaspora Affairs (BADA) ,Patron of the Institute of Afrikology and the Afrika Day Foundation of Durban, South Africa and Member of the Local Organizing Committee for PANAFEST since its inception in Ghana, also Seestah IMAHKÜS has been an organizing member of JUNETEENTH Celebrations in America and Ghana since 1988 and have been pivotal in steering the affairs of the multi sectoral coalition in the past 5 months.
Seestah IMAHKUS and Queen Diambi Muatta of Congo
2.Sodfa Daadji the founder of Legal Women Think Tank and Co-chairperson of African Youth Movement, was to be the first consultant of the coalition in 2019 ,an agreement it had with All Africa Media Network (AAMN) was cut short by the outbreak of the Covid-19 pandemic. She has remained one of the "go to" person for AAMN for brainstorming on ideas and legal guide on actualization of the coalition.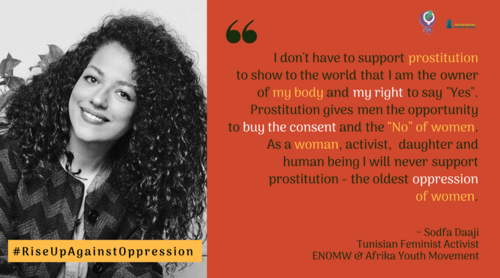 3.Racha Haffar the founder of Not for Trade and Youth Against Slavery Movement, has been instrumental in the successful journey of the coalition so far, she was suggested to the coalition by Sodfa Daaji , Racha Haffar has been pivotal in ensuring effective representation of the North African contingent in the coalition and has been consistent so far in steering affairs of the Coalition.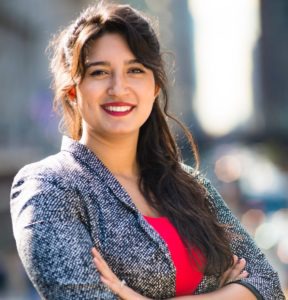 Rasha Haffar
4. Kim Poole is a soul-fusion performing artist and the founding fellow of the Teaching Artist Institute. The Teaching Artist Institute participates in advocacy work as activists, committed to African global solidarity and highlighting the importance of including the Diaspora in what it means to be African. She is one of the foundational members of the coalition, having believed in the blueprint of the coalition and its importance before the project was officially initiated.
5. Mrs. Imaobong Ladipo Sanusi, the Executive Director of Women Trafficking and Child Labour Eradication Foundation (WOTCLEF) founded 20years ago by Mrs. Titi Abubakar wife of the former vice president of Nigeria , is a Child Rights Advocate, a Training Facilitator, Mentor, Therapist, Adolescent Coach, Service Provider, Care Giver and a BBC-trained journalist.
Mrs Imaobong Ladipo Sanusi Representing WOTCLEF is penciled down as the Chairperson of the Coalition, in relation to the wealth of experience that WOTCLEF has garnered in its over 2 decades of existence tackling the issue of human trafficking and migrant smuggling.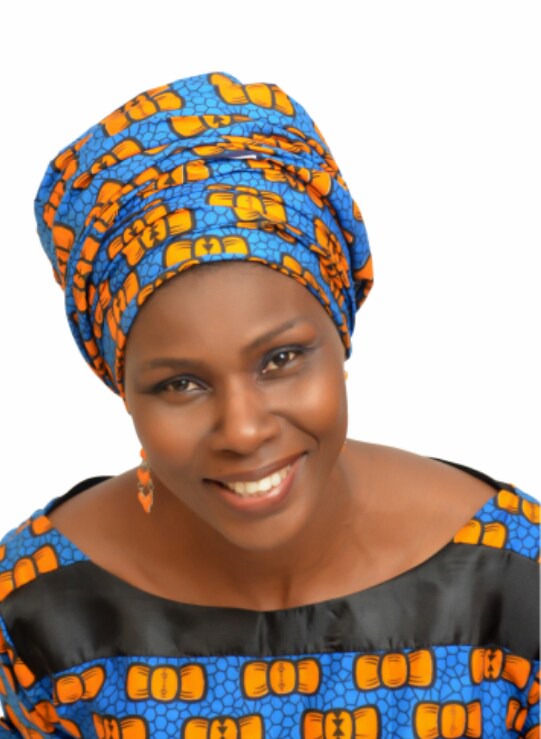 6. Her Royal Highness Queen Sylvia Nnaginda of Uganda, the co founder of African Queens and Cultural Women Leaders Network. The Queen of Buganda is a former Public Information Officer and Research Consultant at the United Nations United headquarters in New York, as a proposal writer with Maximus Inc.
She has applied her skills in fields such as public information , economic research, health care and human services, and international non-profit activities and her wealth of experience is pivotal in the coalition as she has been enlisted in the Co-Chairperson position.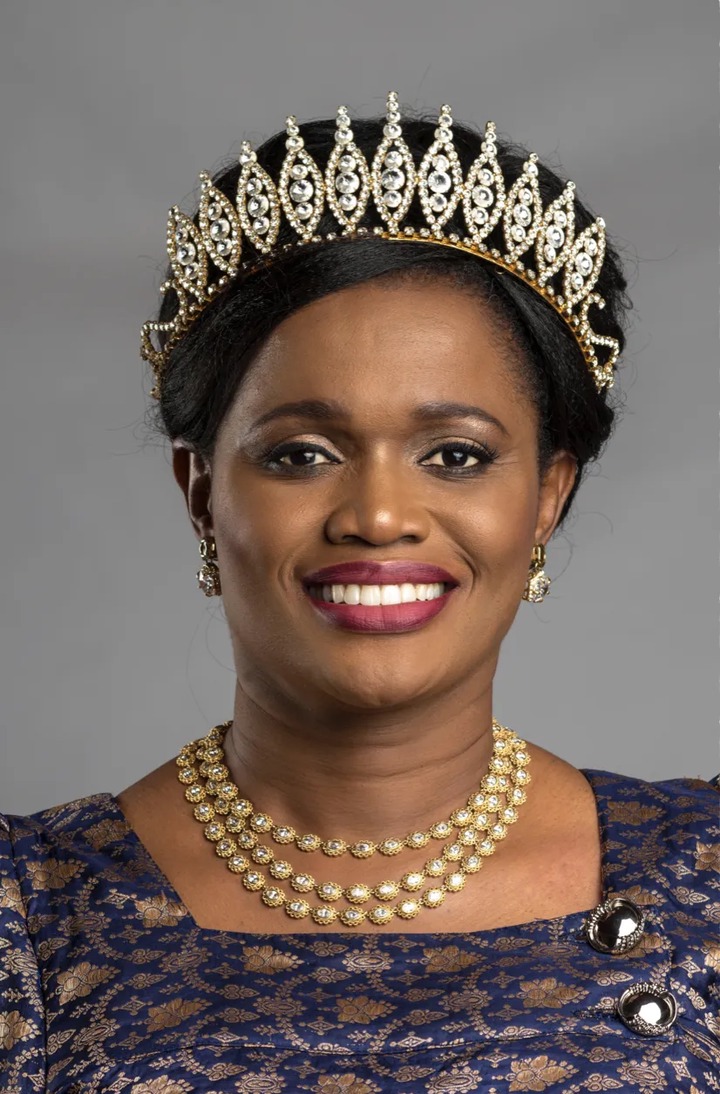 7. Queen Diambi Kabatusuila Tshiyoyo Muata of the Bakwa Indu People of the Luba Empire in Kasaï in Democratic Republic of Congo is a psychotherapist and member of the Pan-African Council of traditional and customary leaders and the Council of Elders of Africa.
She is the founder of Elikia Hope Foundation in New York and is a moving train of African knowledge and wisdom, she is expected to lead the East African contingent of the Coalition as well as its Ambassador at Large and International Representative.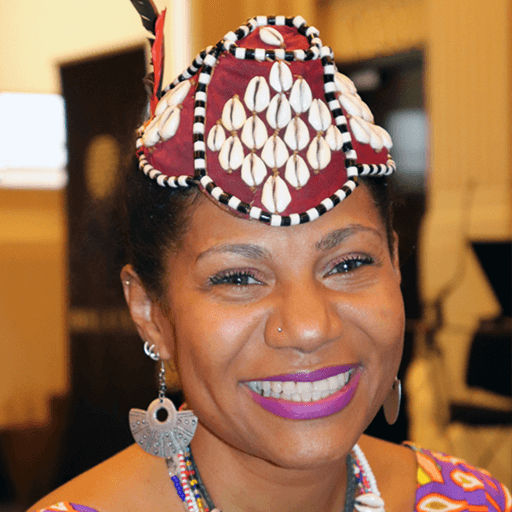 8. Queen Mother Obaapa Awindor, Development Queen mother of Afigya-Kwabre District in Ghana, the Chartered Institute of Marketing Ghana (CIMG) Marketing Woman of the Year (2006) is the founder of Obaapa Foundation ,and a veteran ace broadcaster and culture development expert and is one of the foundational members of the coalition .She is expected to play an important role in its registration as the administrative office of the Coalition is being expected to be domiciled in Accra with its Operations block in the 6 Regions of the Continent.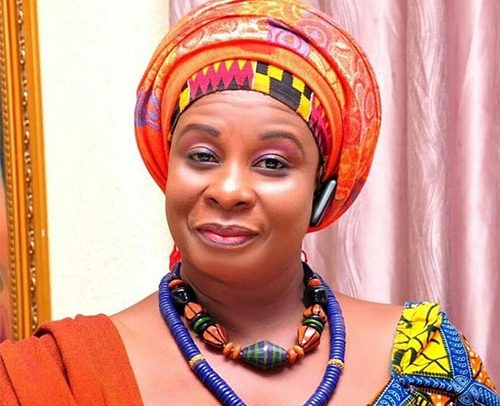 9. Dr. Beatrice Ubeku JP, MFR is the founder of Women Care Association of Nigeria(WOCAN) Chairperson of West African Women Association an aegis of (ECOWAS) she is an activist, philanthropist one of the women who played a key role during the Beijing Conference in 1995.
She has served the National Council for Women's Societies (NCWS) and the International Women's Society (IWS),this veteran in gender activism was at the African Elders and Women Intercultural Dialogue in Abuja 2018 where the idea of a coalition hinged on multi-sectoral partnership was crafted by All Africa Media Network and proposed to Her Excellency Mrs Fatoumatta Tambajang Jallow the former vice president of Gambia.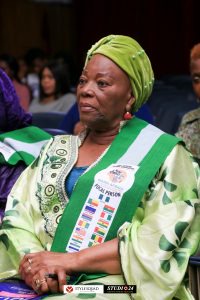 10. Prof.Nwadiuto Esiobu – former senior science advisor to US Secretary of State Hillary Clinton' and Founder Afrimom is in the full know of the project and is been relied on by the coalition to lead its Economic Committee when the coalition commences full operation.
11.Anne Stella Fomumbod Founder-CEO, InterFaith Vision Foundation Cameroon (IVFCam) and Member, Women's Democracy Network (WDN), USA;Founder-ED, Women's Democracy Network-Cameroon Country Chapter; she is also a NED-USA 2011 Fellow; Synergos-USA 2012 Fellow and is expected to lead the Central African contingent as well as serve as Co-vice chairperson of the Coalition
12. Andile Mqwebu Chief Executive Officer of BGD Consulting, a leading consultancy firm in South Africa is a versatile brand strategist who is most recognised for having excellent communication skills, public relation, strategic media planning and superlative business acumen. The visionary extroverted executive leader offers 15+ years in Marketing, Sales, Business Development, and Media Strategy .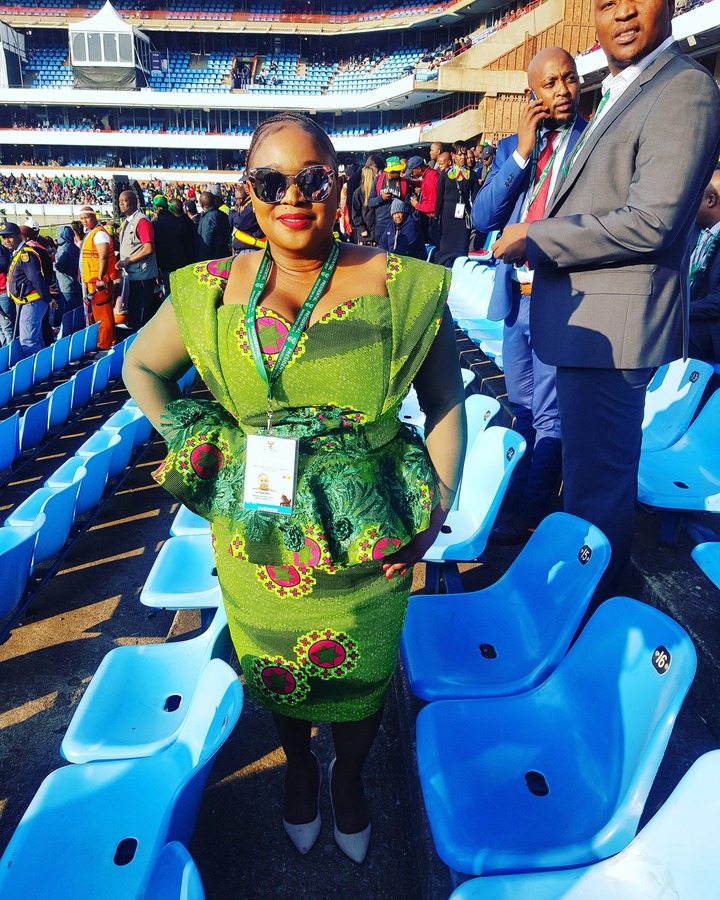 13. Ms Edem Attipoe First Female Aircraft Marshaller in Ghana is pivotal in the envisaged intervention and rescue committee of the multi sectoral coalition as she is committed towards leading airport officials in the engagement of the coalition. She started out as a secretary at the Ghana Civil Aviation Authority from 1999 and she later joined the Ghana Airports Company Limited, the brave woman once marshaled the presidential Flight 001, which had then Ghanaian president John Dramani Mahama on board.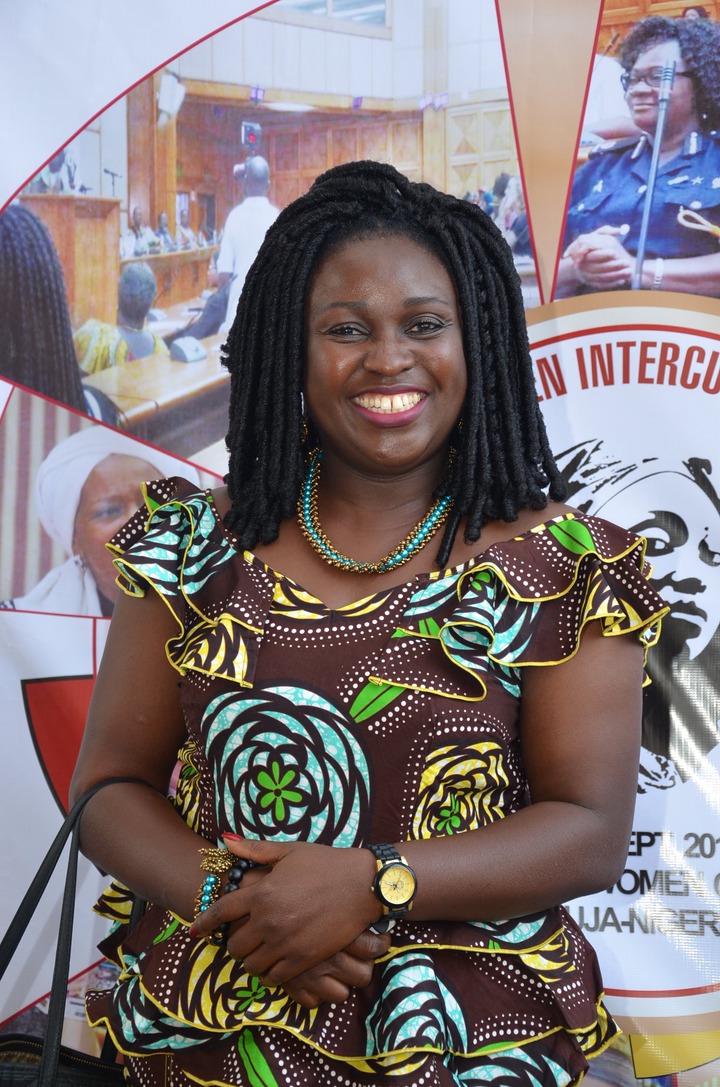 14. Awah Francisca Mbuli is a survivor of sex and labor trafficking and almost a victim of organ trafficking, and the founding director of Survivors' Network, a Cameroonian NGO comprised of trafficking survivors that raises awareness, helps victims escape their trafficking situations, and offers temporary housing, vocational training, and other essential services that survivors need for successful reintegration.
15.Africa Rise Foundation was registered in 2018 as a charitable Trust in Zimbabwe under the Deeds Registries Act, young people led and serving organization that aims at achieving a society in which all young people reach their full potential and exercise their human rights, make healthy choices whilst building self propagative, self sustained and self reliant communities.
16. Angela Sayles is also the Founder and Executive Director of the Institution of Financial Unity (financialunity.org), a non-profit organization working to improve the overall financial position of the global black community, particularly young women entrepreneurs. Angela also serves as Faculty Instructor teaching the courses Business Accounting, Personal Finance and International Issues in Business part time to Associates and Bachelor candidates at Indiana Wesleyan University – Cleveland Campus. She is the Vice Chairperson of the Coalition.
17. Mariam Schenk-Mwinyimbegu a Dutch citizen of Tanzanian Origin acting as host to the meetings so far is a Policy Development & Governance specialist, co founder Global African SHEROES Union Europe and teacher in Netherlands.
18. Celmar Travel & Tours is a travel company based in Ghana and the United States which has Mary N. Oluonye, Director, Celmar Travel & Tours, USA and Celestine Afatsawo, Director, Celmar Travel & Tours, GHANA Championing its affairs. The top travel and tour hospitality players are willing to contribute their experience in the sector to ensure effective contribution and response that will enable the elimination of sex trafficking ,child labour and trafficking hinged on tourism.
19. Prof. Phillip Ogbonna the founder of Soren Kierkegaard Academic Society Africa , is an African Philosopher and moralist of the highest pedigree, the former head of department Philosophy in Imo State University is a catholic priest known for his penchant for speaking the painful truth at all times.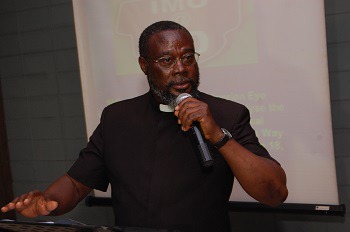 20. Ken Obiakor of Leadership Development Foundation is a System Thinker, Human Rights activist and interdisciplinary Researcher. His educational trainings and experiences cuts across Anthropology, Sociology, Law and Philosophy. He is presently undertaking a PhD Research in the area of Business and Human Rights.
21. Ambassador Ifeoma Ejiogu is the African representative of the United States Latino Chamber of Commerce (USLACC) She is an economic strategist, a professional artist, historian, art curator, and a tourist. She has been in the NGO work since 2008, she is the President, Grassroots Humanitarian and Empowerment Foundation, Founder Farm Proof Cooperative Society and is one of those expected to contribute effectively on engineering a dynamic shift in the present structure of African economy in its relation to the young entrepreneurs in the continent.
22. Evridiki Anagnostara, a mental health expert and psychiatry nurse in the United Kingdom National Health Service.
 23. Dr. Uddy Allen Nwachukwu the founder of African Eye Foundation (AEF). The AEF is a society for enhancing social right and civic literacy ,with the goal of setting the a new vision for Africa socio- culturally.  The medical doctor is a passionate crusader of infant and maternal mortality which she has spearheaded projects on in the rural communities of Eastern Nigeria, now having developed a new interest in the challenge of organ trafficking as she believes that medical practitioners are culpable in the efficiency of the crime , she is finding her place in this multi sectoral coalition as she believes that health practitioners has a role to play in the combat of transplant related crimes.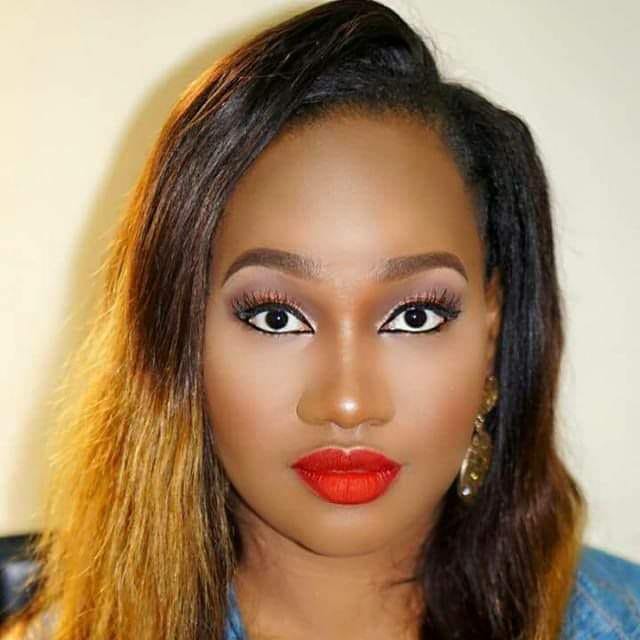 24. Damine Mouzoun the founder of Ayina Think Tank ,Africa's Global Research and Advocacy Laboratory of Servant Leadership, Progressivism and environment protection in the current Wisdom age ,to develop informed, responsible, change makers around the sustainable development goals in Africa.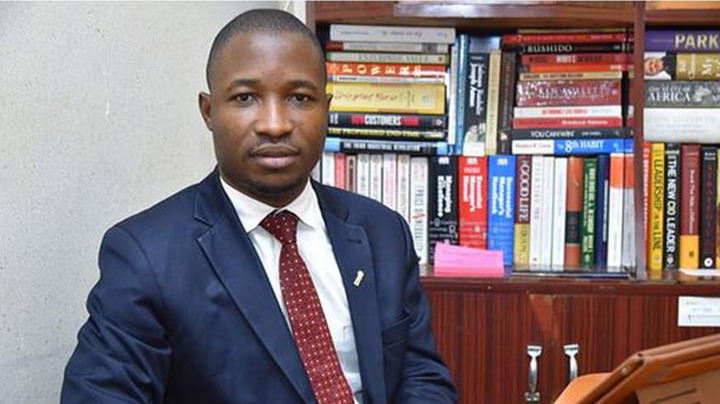 25. Mr. Kofi Awity C.E.O Placements Ghana is a former Director of Operations at Institute of Democratic Governance ( IDEG) and has Over 20 years' experience in the design and implementation of development programmes with key stakeholders – communities, civil society, Governments, corporate entities and donors. Possess extensive experience in providing tailored capacity building training and coaching to NGO managers on adaptable skills, modules and training tools for various sectors.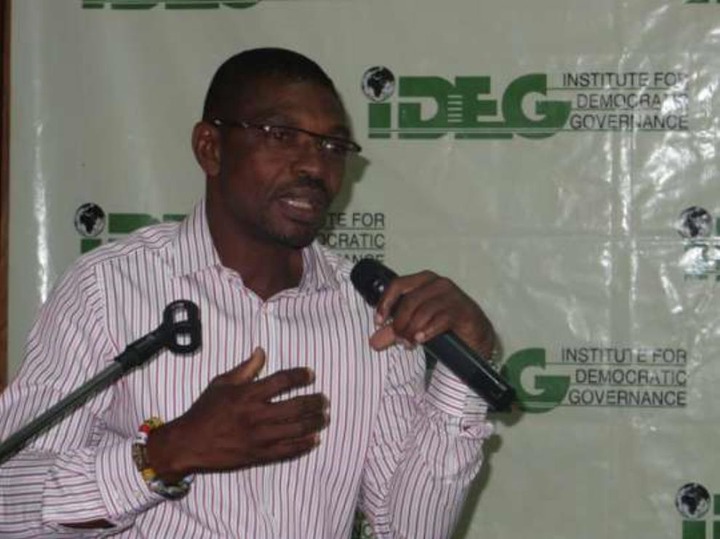 26. Desmond Ogubi is the Co-Founder, Programs and Operations Manager at Anika Initiative, an art-based initiative that aims at building capacities of artists and creating safe spaces for conversations on issues affecting youth using art as the main tool. As an art activist, he successfully led petitions on the inclusion of spoken word poetry in Kenya and in the legislation of the Public Participation Bill.
27. Ike Nnabue C.E.O Treasurewells Academy and Grant winner from WCF to shoot a documentary on human trafficking and smuggling of migrants is a quintessential creative director. He is the founder and Creative Director for Passion8 Communications Ltd: a premium media content production company with offices in Lagos Nigeria and Atlanta USA.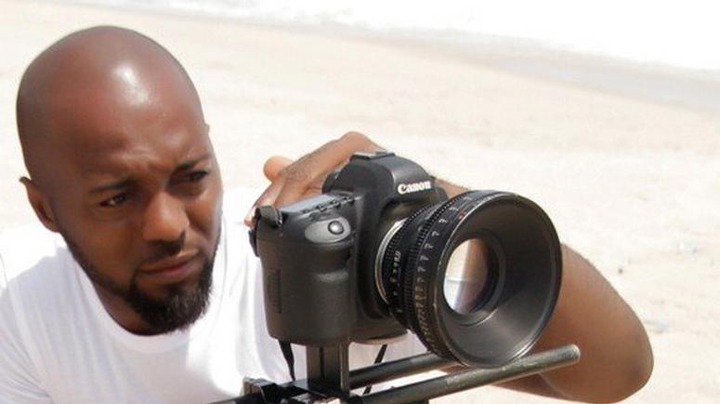 28. Adeyemi Adebayo Victor (jnr.) aka YemmeYbaba. is a multiple awards winning Pan African Lifestyle Blogger. He provides publicity & brands communication solutions for individual & their brands and is eager to contribute his quota in ensuring global visibility and the use of mass communication for affirming the counter cultural movement that the multi-sectoral coalition is promising.
29. Chidi Anene information Governance Officer and data protection expert in the United Kingdom has emerged as the new host and initiator of the coalition meeting since Mariam Schenk Mwinyimbegu embarked on a brief sabbatical from the project.
30.Evon Benson-Idahosa, Esq. the founder and Executive Director of Pathfinders Justice Initiative (www.pathfindersji.org) a trained English Barrister and American lawyer who lends her expertise as an advisor/consultant to organizations on the issues of sex trafficking, the sexual exploitation of African women and gender based violence. A consultant to the Government of Nigeria (Parliament), the Edo State Government and the UK Home Office (via its Modern Slavery Project), she is a sought after trainer and facilitator, known for her innovative and holistic approach to ending modern day slavery and sex trafficking in her home country of Nigeria.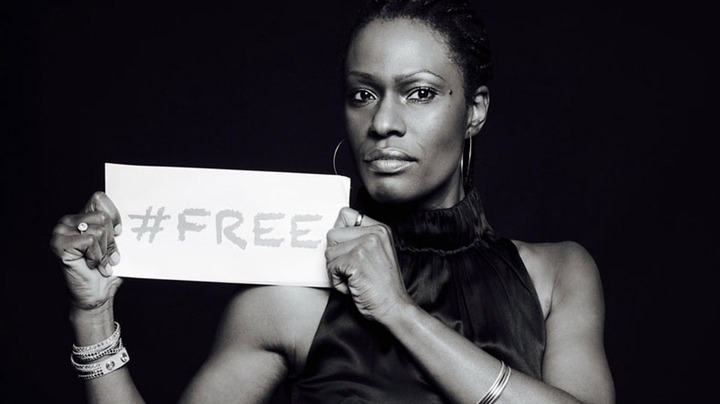 Ms. Benson-Idahosa's work has been featured on CNN, CNNi, BBC, Al Jazeera, CCTV-America, ABC, NBC, SiriusXM Radio, Channels Television and The Huffington Post LIVE and she has been named one of New York's New Abolitionists.
Others who have been invited but are yet to affirm their stance on the coalition are
31. Rahab Uganda a Christian non-profit founded in 2005 on a mission to restore the self-image of girls affected by sexual exploitation and human trafficking and has been consistent in raising community awareness through campaigns and workshops, while providing after-care services for the survivors. So far, over 940 girls have been supported by Rahab Uganda. Some have been resettled with capital and others are still undergoing rehabilitation.
32.Women's Guild for Empowerment and Development (WOGED) an NGO that seeks to bring vulnerable women together to establish skills that can enable them live a better life in their communities and in turn cause development wherever they find themselves.
33. Lead Foundation South Africa was Invited to the Coalition by Andile Mqwebu of BGD Consulting and has participated minimally in the meetings so far.
Others also invited are
34.Nkana Kavuma
35.Sakwa Caroline
36.Habiba Osman
37.Rahel Gettu
38Rhoda Gbla
39.Salome Malowa
40.Simona Yipsa
41Morfaw Theresa
42.Binui Belinda
43. Salome Portia Malewa.
The Coalition of Multisectoral partnership of all stakeholders in the fight against Human Trafficking and Migrant Smuggling is an initiative of All Africa Media Network which the council of African Elders and Women Intercultural Dialogue and these amazing individuals are giving their all to ensure its accomplishment.