The Celebration of the birth of Christ globally on the 25th of December is one of the most laudable celebration world over as Christianity counts among the most populous religion on earth, but now outside the religious precepts of the season, Igbo's and a whole lot of nations have culturally affirmed the end of the year from 24th of December to be their official holiday season.
As we hit the yuletide season, people and their loved ones returns home to the east of Nigeria to celebrate , here are top unique places you can have variant types of fun in the South eastern heartland Imo State, which has emerged as the fun and entertainment capital of the entire Igbo's.
Below are 7 unique reasons why everyone should make frantic effort to visit Owerri and get a feel of the new entertainment Heaven.
1.FAMILY FUN
Imo Golf Park
The newly constructed Imo Golf Park has already emerged as a top notch hospitality and recreation center because of the unique facilities that it's offering its guests including a mini golf course which is the first of its kind in the entire south eastern part of Nigeria.
It is first on the list because of its variant fun and entertainment activities it offers for both kids and adult, it offers a children's amusement park that comprised a Virtual Game House, Poolside, Bar, Restaurant. The Golf Park is Imo's newest one stop shop for entertainment and fun, because it's more than just a park.
The Menu list offers assorted range of African and continental dishes, with exotic cocktails and mocktails like milkshake ,smoothies and fresh coconut juice drank from the coconut pod ,as well as long list of edibles like Shawarma, Pizza , and of course local delicacies like Nkwobi, Dry Fish Pepper soup, Fisherman Soup and more.
Consider your family holiday fun incomplete without a visit to Imo Golf Park which is situated behind Royal Billion Service Apartments at Ama wire off Chief Emmanuel Iwuanyanwu's Glass House..
2.LOUNGING
Grand Cubana Lounge Owerri
Grand Cubana Lounge in Owerri is the next best thing in the town, situated at World bank axis of the state with a good tourist ambiance is presently the talk of the town with its new Sheriff "Ototo Ahuonu" the Cubana Lord , an award winning Brand Manager who is leading the management of the quintessential brand in Owerri the state capital to new heights.
Cubana offers diverse settings for different fun activities from a lounge where you can dance to the blast of sounds from the best DJs in the Night Club business all night everyday of the week, to a semi indoor bar with the best of plush sofas ever made, to a full outdoor sit out with a standard stage for music performances and standup comedy.
Grand Cubana brand with the magnificent management skill of the Cubana lord is unarguably one of the best places to catch your fun in the eastern heartland, and sure expect to run into top celebrities and be entertained by the best music acts in the nation who frequently makes their club appearance at the leading nightlife brand in Nigeria.
3.Experiential Fun
Spanish Kingdom Apartment
Spanish Kingdom offers the best of indoor activities in the city, meticulously keeping their promise of delivering Spanish taste and service to Imo people, providing a platform for a different hospitality experience in the state, as well as enhancing socio- cultural exchange by infusing Spanish hospitality style into the unique Igbo setting.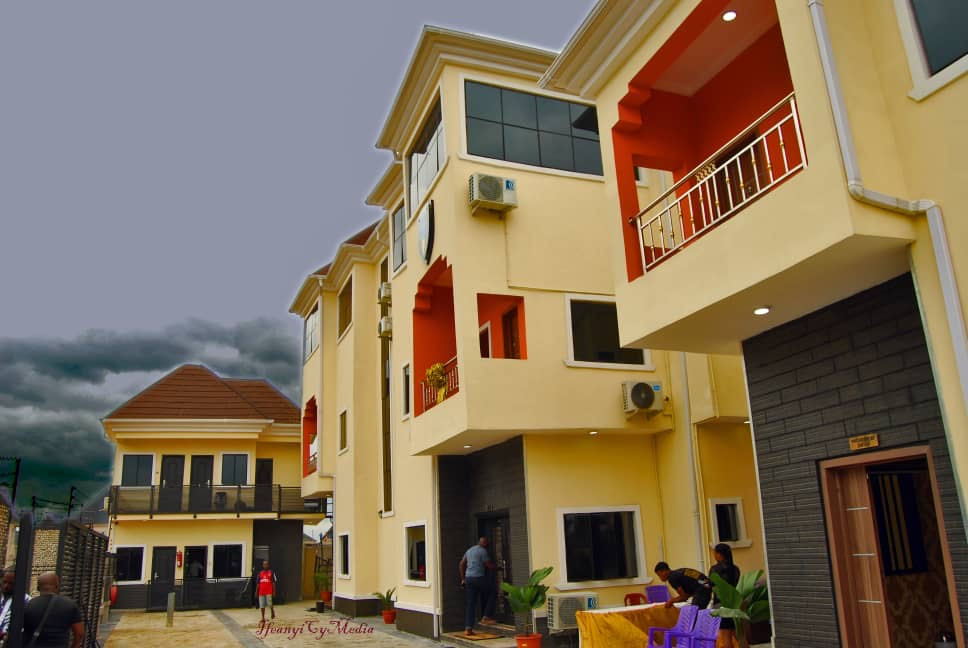 Spanish Kingdom outside its normal rooms, features an exclusive Double 4 bedroom Duplex apartment with international standard bar which host exotic parties and VVIP Celebrations, its extension consists of 2 bedroom apartments with a creative and recreation hub which is the first of such in the eastern region of the nation, it has a semi-indoor pool, a natural garden created on a spacious area of the property, exclusive VVIP Lounge, Gym and Tennis Court for your wondrous experience.
Located at No. 6 Spanish Kingdom Avenue, Hilltop Layout, New Owerri, Owerri
4.Pool Side Cruise.
SAGA SUITES.
Situated at the junction of one of the hottest lanes of night activity in the Imo capital as the superlative Play Royale is just a few meters away.
SAGA SUITES stands out from places mentioned earlier for its exquisite and impressively fun poolside, people who are not lovers of rowdy environment but still seeking for a pleasurable outdoor experience should seek out SAGA SUITES pool side for splendid fun.
A seat at the poolside bar offers you opportunity of listening to the best musical tunes ever made, sipping on your drink, and nibbling on some carefully made edibles like pepper soup and roasted meat which can be complimented with watching night swimmers or even star gazing at the open sky. For a cozy semi private experience with few guests, you have found your place.
.
JJMAS Hotel.
JJMAS Hotel in World Bank road with its fabulous infrastructural finesse features an outdoor bar that offers you a cozy place to spend your evening.
With a superlative ambience and a warm pool to sink yourself in this harmattan season , JJMAS offers you something different and prides itself on quality of the guests that has chosen its outdoor bar as their favourite relaxation spot.
The hotel is emerging as one of the favourite spots for photo shoot and cinematic productions and the quintessential finishing that the edifice enjoys has made it a place for fulfillment of a new adventure in Imo state.
5.Traditional Bar
Old English Bar
This is a place to re experience Africa as it was before our engagements with the west, situated in Mbari Axis of the town, It is the only wild life bar in owerri, where all various kinds of bush meats is served with fresh Oba palm wine and traditional Anambra soup like Nsala, Ora, Onugbu(Bitter leave soup).
Located at 14 Item street, by UBA Bank Mbari street. Opposite Father's House. Ikenegbu Owerri. Old English Bar is the home of Bush Meat, as it offers variants of exotic meats hunted down from the African forests and swamps, rare games like Crocodile, Grass-cutter, Antelope, Deer, Porcupines, Squirrels, Rabbit, Mongoose, Wild Boar, Fresh Fish and others are available for satiation of your cravings.
6.MAMA PUT
Nda Leti
For decades the legendary Nda Leti has remained in a category of its own, situated in the same locality off Douglas road in the old Owerri town, you can have your food served from the  hot pot of rice steaming on charcoal fires inside its aged zinc roof kitchen, civilization has not disrupted the ways of the old as no protocols other than "first come, firsts served "are observed at Nda Leti's place situated inside a compound house.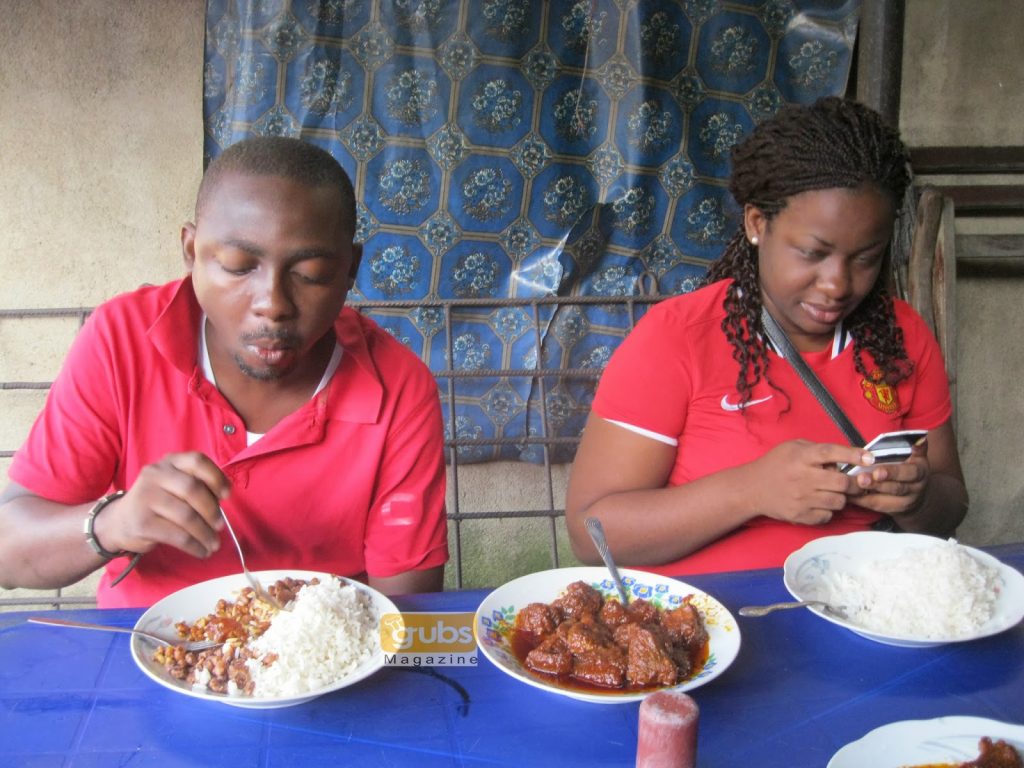 The taste of  Nda Leti Stew made without any artificial or modern taste enhancers has remained the same with a secret formula that no other restaurant in the city has been able to replicate, Nda Leti's rice and stew are so unique that rumour has it that Owerri born international footballers orders for her food to be brought to UK and Europe via Air Carriage for them when they want to feel a taste of home.
Other Notable Places
Other notable places to visit in the state capital, for exquisite pleasurable moments and to create a lasting memory for yourself and friends includes
The Avat Event Place an exemplary edifice that features Cue Bar an indoor Bar of the highest standard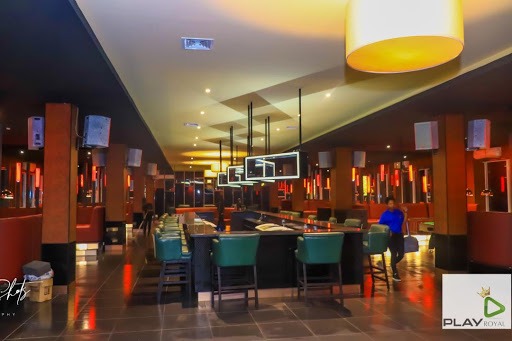 Upstairs it has Play Royale Night Club, outside at the back you can have a Live Band experience at its unarguably Olympic size pool side adorned with artificial palms that will have you envisaging a feel of the Caribbean while yet in Igbo land.
De Angels for nighttime cruise and exotic showdown with quality crowd and now complimented with its new shrine club.
Jevinik Restaurant for the best of meals.
At Ibari Ogwa you can have live Goat, Chicken Fresh fish of your choice prepared for you in 45 minutes alongside any edible of your choice.
Owerri has re-positioned itself as one of the leading hospitality center in the nation and offers other diverse activities and experiences for fun, outside the mentioned places in this article.
No single body of essay can adequately capture the numerous activities that the over 200 hotels and Bars, Lounges and restaurants in the Capital city of Owerri commands in it's environ.
Owerri the Capital City of the eastern heartland is best experienced than told.
Enjoy your time in Owerri