As the Governor of Imo Sen.Hope Uzodinma is striving to hold the state together from the seeming lawlessness in the State, contending with issues of Unknown Gun men and rampant insecurity , some youths in the state are adding up to his woes, having organized themselves into syndicates of land profiteers by harassing and collecting exorbitant fees as high as 1 million Naira as youth levy from developers who bought lands in their community.
After conducting search and buying properties allocated to even the indigene's of the community as compensatory plots by the government ,with confirmed papers issued from Imo Ministry of Lands, these youths will come and demand for fees as high as 1 million Naira from the buyer just because the land is domiciled in their community, now the issue is after paying this fees and being given receipt by the community youth organization, another group will spring up from another corner to destroy your on- going work and demand that you pay another payment with an unrivaled braggadocio.
Mr. Emmanuel Nlemchukwu an alleged ex military personnel of Nigerian army, that bandies himself around as a Doctor and Lecturer of the Federal University of Technology (FUTO) is leading the surge of this activity in Avu Community, as he self confessed that he had incited youths to destroy a private property belonging to one Chima Iwuoha based in South Africa, for refusing to pay his own faction another youth levy , weeks after the businessman based abroad,had already paid half a million Naira as youth levy, which was even collected by Goodluck Nlemchukwu the younger brother of 53 year old Mr. Emmanuel Nlemchukwu.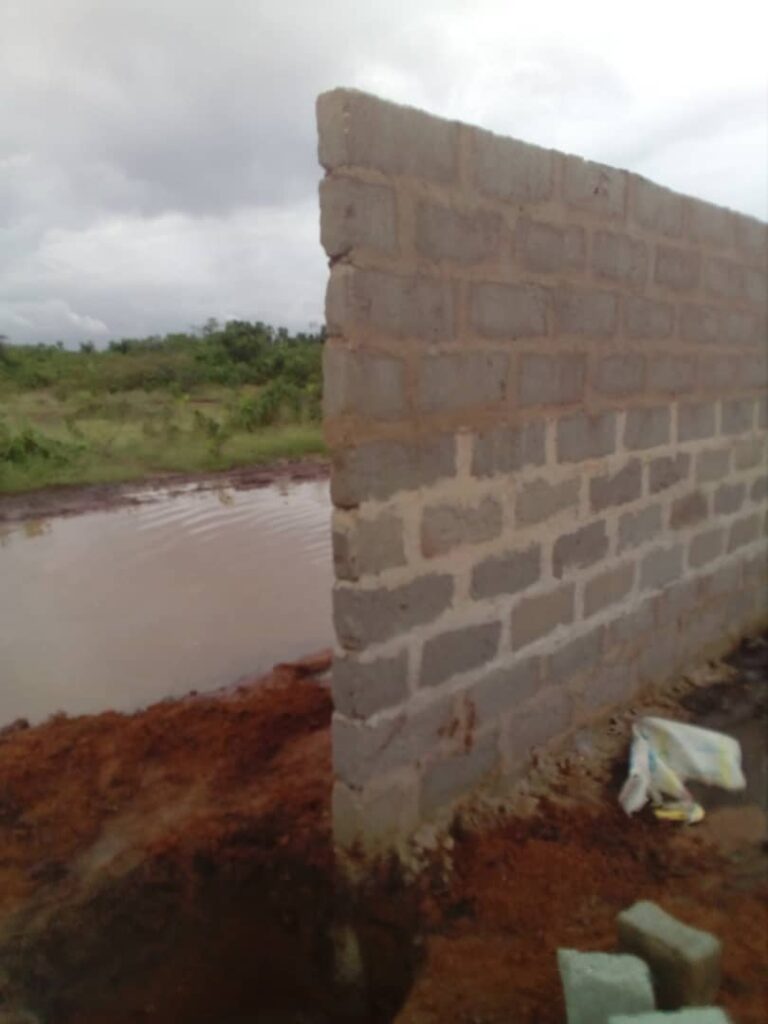 Following an altercation in the conversation between him and Iwuoha,Mr. Emmanuel Nlemchukwu has threatened to have the property owner Mr. Iwuoha beaten and tied up if he ever steps into the property or pay him so he can guarantee safety of his property as he incited those that did the destructive act.
Iwuoha who is distraught over the threat on his person and life, followed with its accompanied extortion by Emmanuel Nlemchukwu, have petitioned the commissioner for lands Imo State, copying the Owerri Capital Development Authority (OCDA) whom he had paid his fencing permit to, Office of the Governor Imo State, Imo State Police Command and Economic Financial Crime Commission (EFCC) Office in Enugu alerting them on the new guise of yahoo-yahoo being perpetrated by youths under the guise of levy.
drawing attention of the state on how this fraudulent antics of Emma Nlemchukwu and likes is discouraging investors from investing in the real estate sector of the state,an action that is hindering the economic and infrastructural development of the State.