In Nigeria due to the complications of managing personal data and protecting oneself very well from hackers of all sorts, some people had gone to sleep only to wake up to alerts as their hard earned money deposited in their bank accounts had exited without their consent, most times via having their credit cards cloned by unknown persons.
There have been reported incidents of people stripping themselves to their undergarments in banking hall ,in protest against their banks to refund the missing money in their bank accounts.
Some  people lose their phones and before they could block their lines or bank accounts become victims of identity theft, as their information has either been used to empty their accounts ,or used to borrow money from banks and other fast loan giving apps, the impersonators  will hastily withdraw the borrowed cash same day , while the innocent victim will have huge debts waiting for them .
In August 2020, a week after making cash withdrawal from a vendor, Mr Taofeek said he received a N10,000 debit notification he never authorised. While trying to confirm details of the transfer, he received another notification on his phone, then another, and some more. His bank reported total debit of N486,000 that day.
"I was confused and suddenly began sweating," said Mr Taofeek, an Abuja-based sales representative. He managed to transfer his balance – mostly sales proceeds belonging to the baby care company he works with – to another account before blocking his ATM card.
His bank, Guarantee Trust Bank, said the card details had been stolen and used for online purchases and there was nothing it could do, Mr Taofeek said.
On November 12, Dare Adebisi, a Lagos State resident, was on his way to work when his phone got stolen.
Adebisi told the media that he subsequently had the stolen phone line blocked in order to prevent the thief from using it to perpetrate fraud.
The move later proved to be too late as the thief did exactly what Adebisi had feared he could do with the phone.
"When I noticed that my phone had been stolen, I quickly visited a nearby ATM and emptied all the cash I had in all my Access and GTBank accounts," Adebisi said.
"I also was able to have a restriction placed on my UBA account immediately.
"However, because it was a weekend and banks did not open, I used my wife's phone to call both Access and GTBank's customer care lines endlessly so that they could also help me place restrictions on my accounts with them, but they would not pick my calls."
Adebisi said he was later able to have the stolen phone number blocked on the same day.
"After blocking the stolen phone line, I bought a new phone line in the evening of the same day," Adebisi said.
"I tried calling Access Bank again that same evening, but I still was not able to get through to them. I then received a shocker when I checked my email and saw a series of emails from the same bank showing that I had requested a loan of N293,000 from them.
"Also, through the emails, I saw that the thief or fraudster had withdrawn a huge chunk of the N293,000 from my account the moment the credit came in."
Since then he has been embroiled in a court case with his bank fighting to ensure that he doesn't repay the fund that was borrowed in his name.
Adebisi said the branch officials also insisted that he repay the loan with interest on or before February 10, 2023.
"Access Bank is insisting that I pay back N351,600 by February 10, 2023. They refused to listen to what I had to say. How am I supposed to repay a loan I did not take or spend? I am confused," he said.
Bernard Thompson, a computer software developer was one of the adapters of e-payment. For him, cash has little or no place in today's world given the rising profile of digital payment channels. He held that view until he lost N1M to e-fraudsters, who cloned his ATM Card and made away with his money.
Thompson is one of the candidates whose misfortune has contributed to the more than $28.3m lost annually to e-fraudsters.
"I think the banks and customers have roles to play. Customers should protect their personal data while banks should fortify their systems and guard against insider abuses'' he said.
With over 89% of all financial fraud happening through electronic channels the Central Bank of Nigeria (CBN) has spelt out new rules on data protection for Banks.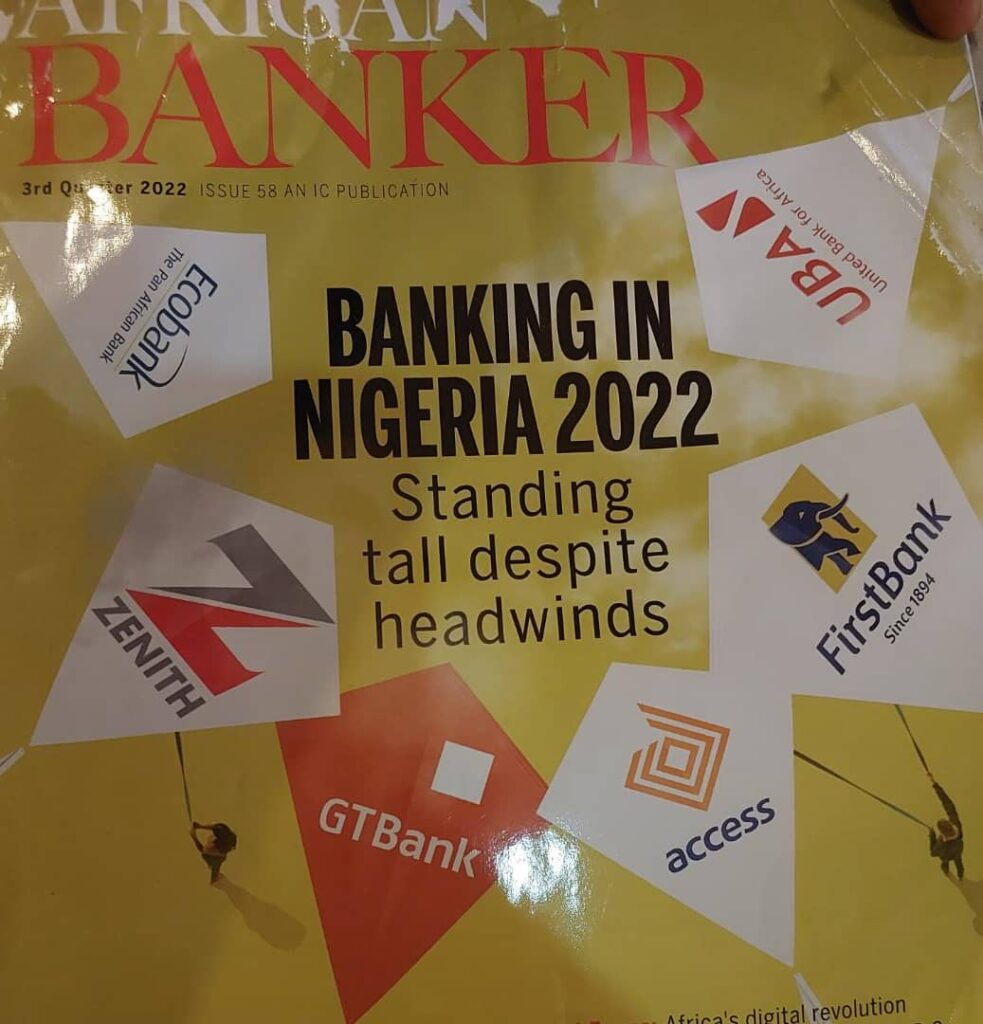 To address the menace the CBN directed Banks to secure customers explicit consent for use of their data. Banks are also instituting multiple layers of security to protect their customer's transactions from access by unauthorised parties.
Banks are also carrying out sensitization campaigns to educate customers on data protection rules and the need not to disclose their password to third parties.
Many countries including advanced nations where the use of electronic banking and payments is routine, still need to navigate path through repeated security upgrades and public warnings in what seems to be an endless battle of wits against fraudsters.
–African Banker Magazine 3rd Quarter 2022, Issue 58, Page 8