It's our favourite time of the year, time for family reunion, time for numerous social activities , both trendy and cultural events, time for running into almost forgotten friends ,being with our loved ones and yes time for enjoying self.
Owerri the capital city of Imo the eastern heartland remains the place for fun and recreational activities especially at this time of the year. Regardless of the insecurity inspired caution that has seemingly gripped everyone in some of the affected states of Nigeria like Imo, the living will have to find ways to continue living as well as mourn the tragic victims of the uncanny situation.
The Christmas holiday in the south east is a well deserved one for Igbo's, who are known to be industrious and deeply committed to their commerce and drive for financial success year round, so its okay for them to use the 10 days of Christmas from 24th to 2nd of January as time of letting off steam and rejuvenate the mind and body for another 11 and ½ months marathon in pursuit of their dreams.
We chronicled in this article some of the things you can do for fun or places to visit if you happen to find yourself in Owerri the eastern heartland this yuletide.
Attend Royal Billion Hotel and Apartment Christmas Carol
Situated at the Ama wire axis of the Owerri after the popular Iwuanyanwu Glass House is the Royal Billion Service Apartment, owned by Engineer Chimaroke Oparaugo, this luxurious apartment is known for organising a scintillating Carol event on the eve of Christmas, featuring the best team of choir and orchestra that can be found in the state and beyond, complimented with wine and barbecue for the specially invited guest to the evening of terrestrial harmonic composition. Its a relaxing place to be and harmonize oneself with the inspiring spirit of the season.
2.Play Mini Golf and relax with family at Imo Golf Park
Behind the Royal Billion Hotel and Apartments at Ama wire after Iwuanyanwu Glass House lies a recreation park for family and fun activities with various entertaining activities for adult and children. The Imo Golf Park is the place to at least visit once if you are in the company of your kids and by chance happen to have a day to spend in town, with Swimming Pool for children, a Horse Carousel, Merry go round ,Virtual Game House, giant sized Chess Game, Mini Golf Course,Archery and more , it also offer variety of edibles from local to continental dishes ,Imo Golf and Amusement Park behind Royal Billion Service Apartment, Amawire Orji, Owerri is fully equipped with all types of games for both children and adult. A place where fun for your family should begins this holiday season.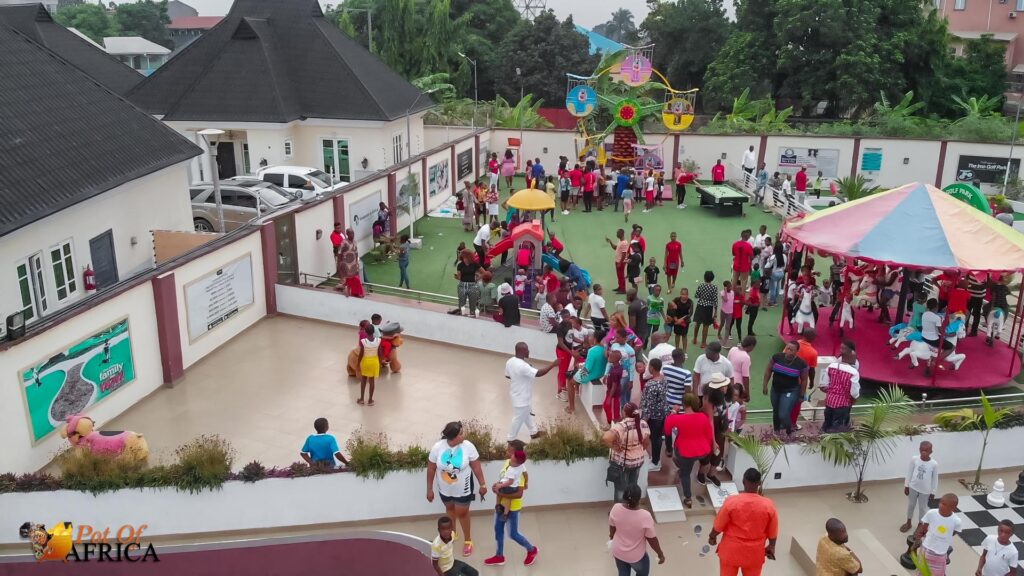 3.Cruise at Saga Suite Pool Bar.
Situated at the junction of one of the hottest lanes of night activity in the Imo capital as the superlative Play Royal is just a few meters away.
SAGA SUITES stands out from places mentioned earlier for its exquisite and impressively fun poolside, people who are not lovers of rowdy environment but still seeking for a pleasurable outdoor experience should seek out SAGA SUITES pool side for splendid fun.
A seat at the poolside bar offers you opportunity of listening to the best musical tunes ever made, sipping on your drink, and nibbling on some carefully made edibles like pepper soup and roasted meat which can be complimented with watching night swimmers or even star gazing at the open sky. For a cozy semi private experience with few guests, you have found your place.
Its ideal for  persons want to have mini crowd fun , to soak themselves in the harmattan sun, in their refreshing  modestly sized pool and sip any beverage of choice.
4.Binge at FOX Bar and Grill the biggest Rooftop Bar in Nigeria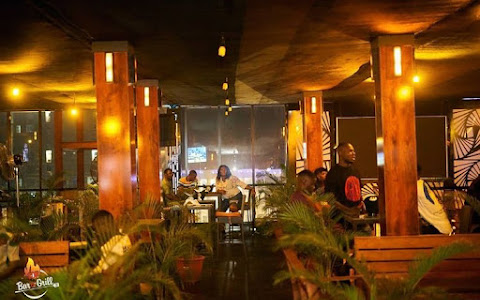 Situated at No1 Sir Chima Chukwuocha avenue opposite JJMAS Hotel on hospital road world bank Owerri is Fox Bar and Grill which is unarguably the largest rooftop bar in Nigeria space wise.
Fox Bar and Grill offers a rooftop lounge & Grill spot, located on a Penthouse of a shopping mall, giving you the 360 degree view of Owerri. The bar that is barely a year old is complimented with an extraordinary ambience that emanates from its exceptional lighting with a mix of garden experience and offers you opportunity to have fun with variant drinks and edible refreshments and scintillating music from the best Djs in the nation, all of this at an enviable height that offers you panoramic view of the bubbling city of Owerri.
5. Read at Protea Hotel Book Alcove
He who can read but does not read is as good as he who can't read they say, with the libraries in Imo not really in good condition to offer comfort, book lovers in the city need not go far for a reading leisure as the Protea Hotel in new Owerri Axis of the city has in their alcove, a collection of over 100 books covering all genre of fiction and non- fiction books from literature to encyclopedias and Journals .
The Bookshelves in the alcove situated beside the bar offers you opportunity of reading and sipping something to titillate your senses and open the doors to your inspirations. It's a very nice place that creative's will love to visit again and again for few hours of cranium expedition.
Reading the books in the alcove right next to its bar offers a beautiful experience to book lovers with an amazing lighting and furniture that perfects the entire odyssey.
6. Style yourself at Hair Forest Saloon
The Hair Forest Salon founded in 2004 is the oldest modern beauty salon in the capital city of Owerri , and  still standing  after almost 2 decades. Hair Forest at its peak has hosted and tended to beauty needs of all the best damsels that the  city of  Owerri has exported into limelight. The beauty bay once boasts of  elite client base like Mrs. Joan Nzeribe  wife of the late astute lawmaker  Francis Arthur Nzeribe, which it named its VIP Section after ,about 15 years ago. Mrs Frances Iwuanyanwu wife of the Igbo Billionaire also had it as a go to place for all beauty needs as a student.
 Mercy Eke the Big brother Naija Winner do patronize Hair forest from time to time as a loyal customer , they still  treats her wigs when there is urgent need to. Her relationship with them started when she was schooling in Owerri before her new found fame ,since the saloon is the best in the town. Hair Forest is still standing for almost 20years and with their depth of experienced staff will always find a way to serve your beauty needs. If you are in Owerri and need an urgent make up ,wig or hair treatment or your hair styled, they remain the best.
7. Lounge at Orange Room
Orange Room is the first 7days a week,24 hours Day/Night lounge to be established in Owerri and is still one of the leading places for night life fun, and sure it offers one of the tastiest Shawarma in the city of Owerri second only to Channel O Shawarma in Ikenegbu axis of the town
8. Don't Leave Owerri without a Bite of Channel O Shawarma
If you visit Owerri and love Grilled edibles , then don't ever leave the city without without tasting Channel O Shawarma. For your information the Chef who makes the Shawarma at Channel O in Ikenegbu opposite Jevinik Restaurant Owerri , is the person that introduced Shawarma to Owerri about 20 years ago. He started it then at Fransal Garden in Imo State University, so Imagine taking a bite from a Shawarma prepared by a chef with over 20 years of Shawarma making experience. The rest is history my dear.
9.Club at Play
Play Royale in Owerri offers the best Night Club experience in the capital city of Imo these days, the plush recreation hub offers a 3 in 1 experience for its guest ,a poolside Bar, Cue Bar with billiards and music from Dj Bombay one of owerri's best DJs to entertain you,and then the Play Royal Night Club which provides weekend night life services with lots of music, and drink in a cozy environment.
Almost all the A list artists in Nigeria has visited Play from Davido to Teni the entertainer.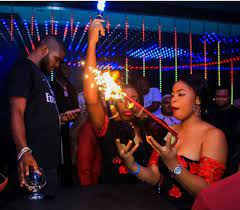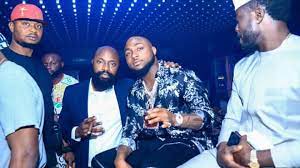 10. Experiential fun at Spanish Kingdom Hotel
Spanish Kingdom Apartment
Spanish Kingdom offers the best of indoor activities in the city, meticulously keeping their promise of delivering Spanish taste and service to Imo people, providing a platform for a different hospitality experience in the state, as well as enhancing socio- cultural exchange by infusing Spanish hospitality style into the unique Igbo setting.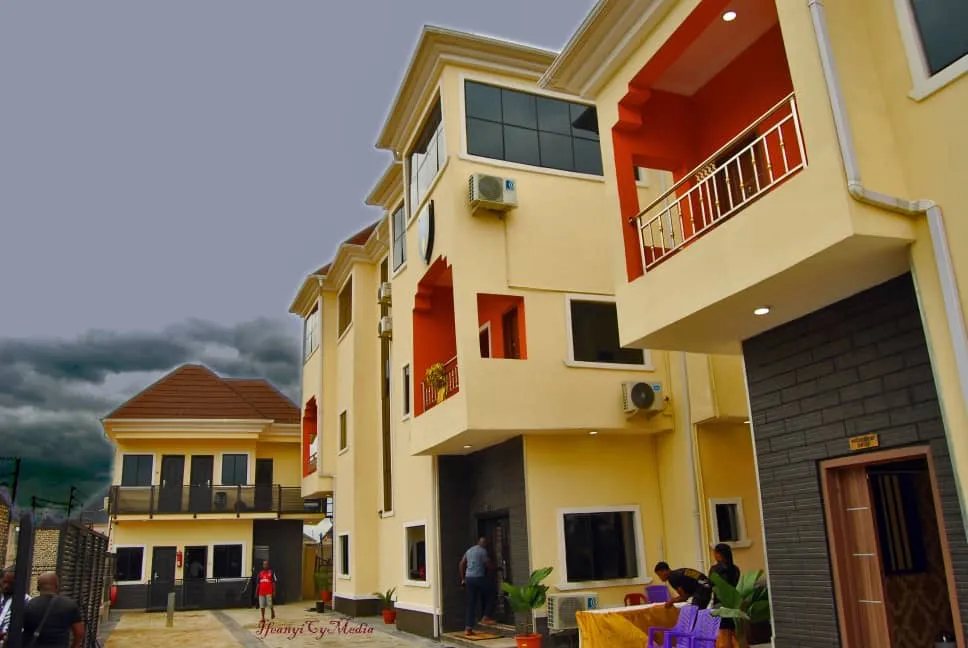 Spanish Kingdom outside its normal rooms, features an exclusive Double 4 bedroom Duplex apartment with international standard bar which host exotic parties and VVIP Celebrations, its extension consists of 2 bedroom apartments with a creative and recreation hub which is the first of such in the eastern region of the nation, it has a semi-indoor pool, a natural garden created on a spacious area of the property, exclusive VVIP Lounge, Gym and Tennis Court for your wondrous experience.
its located at No. 6 Spanish Kingdom Avenue, Hilltop Layout, New Owerri, Owerri
11 Eat Bush Meat at Old English Restaurant and Bar in Owerri
Old English Bar is a place to re experience Africa as it was before our engagements with the west, situated in Mbari Axis of the town, It is the only wild life bar in owerri, where all various kinds of bush meats is served with fresh Oba palm wine and traditional Anambra soup like Nsala, Ora, Onugbu(Bitter leave soup).
Located at 14 Item street, by UBA Bank Mbari street. Opposite Father's House. Ikenegbu Owerri. Old English Bar is the home of Bush Meat, as it offers variants of exotic meats hunted down from the African forests and swamps, rare games like Crocodile, Grass-cutter, Antelope, Deer, Porcupines, Squirrels, Rabbit, Mongoose, Wild Boar, Fresh Fish and others are available for satiation of your cravings.
Its the leading Traditional Bar in Imo now
12. Mama Put – Nda Leti
For decades the legendary Nda Leti has remained in a category of its own, situated in the same locality off Douglas road in the old Owerri town, you can have your food served from the hot pot of rice steaming on charcoal fires inside its aged zinc roof kitchen, civilization has not disrupted the ways of the old as no protocols other than "first come, firsts served "are observed at Nda Leti's place situated inside a compound house.
The taste of Nda Leti Stew made without any artificial or modern taste enhancers has remained the same with a secret formula that no other restaurant in the city has been able to replicate, Nda Leti's rice and stew are so unique that rumour has it that Owerri born international footballers orders for her food to be brought to UK and Europe via Air Carriage for them when they want to feel a taste of home.
Owerri has re-positioned itself as one of the leading hospitality center in the nation and offers other diverse activities and experiences for fun, outside the mentioned places in this article.
No single body of essay can adequately capture the numerous activities that the over 200 hotels and Bars, Lounges and restaurants in the Capital city of Owerri commands in it's environ.
Owerri the Capital City of the eastern heartland is best experienced than told.
Enjoy your time in Owerri