5 exceptional leaders of diverse African thoughts has been announced as the resource persons for the official launch of the People's Petition on Borderless Africa taking place on 20th February 2023.
Enjoy their brief profile in advance, as we look forward to an interesting discourse and presentation from them.
Hon Dzifa Gomashie member of the Ghanaian Parliament, A traditional queen-mother in the Aflao area of Ghana with a MPhil in African Studies from the Institute of African Studies,after having acquired a diploma in theatre arts in University of Ghana, and a bachelor's degree in Theatre Management.
The veteran actress, producer, screen scriptwriter and politician and was the Deputy Minister of Tourism Arts & Culture Ghana between 2013 to 2017.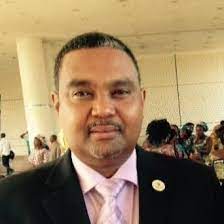 Ambassador Salah S. Hammad (PhD) is the Head of the African Governance Architecture (AGA) Secretariat at the African Union (AU) that expresses the AU's determination to promote and protect human and people's rights, consolidate democratic institutions and culture and ensure good governance and the rule of law. He is also a Senior Human Rights Expert of the Department of Political Affairs of AUC.
He holds an LLM Degree in Human Rights and a doctorate Degree in International Relations with focus on Human Rights. Originally from South Sudan, Dr. Hammad studied law and political science in the United States of America. He has recently been appointed as an Ambassador within the Ministry of Foreign Affairs in Sudan and voted as Ambassador for human rights by the Arab Council for human rights in 2013.
For the past 25 years, Ambassador Salahlife to world development and human rights. As an International expert, he has also been promoting the plight of refugees and resettlement for the Migration and Refugee Services, an organization based in Washington D.C. He is a strong advocate for safety of journalists and end impunity on the African continent through establishment of continental frameworks that addresses the plight of the journalists.
Her Excellency Fatoumatta Jallow Tambajang- AfricansRising Ambassador
A Pro-active and result-oriented African women's leader, politician, an expert and trainer in democratic governance, empowering and defending women and youth rights, gender mainstreaming and peace mediation. She is Goodwill ambassador of Africans Rising (AR) for Justice, Peace and Dignity and Chairperson of The Gambia Women's Finance Association
She has held leadership positions like Gambian and Minister of Women's Affairs, Minister of Health, Social Welfare and Women's Affairs and Chairperson of The Gambia National Women's Council.
She has received numerous awards, including the Award of Appreciation, Center for Democracy and Development (CDD), African Woman of the Year, 2017 and Eminent Person to the OAU (AU). She is also Co-founder and current chairperson of The Gambia Women's Finance Association (GAWFA) and Member of Women For Africa Foundation Women For Strategic Leadership and Governance.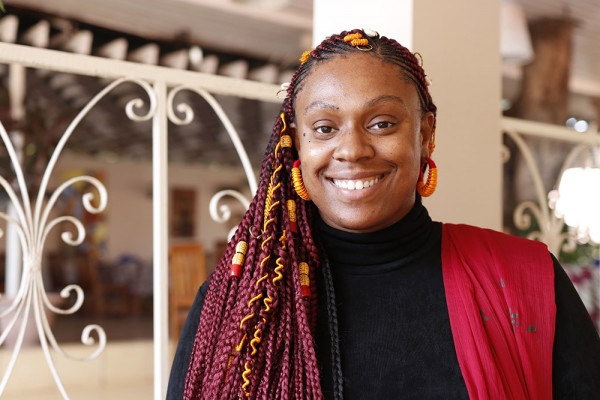 Ms Kim Poole Soul Fusion Performing Artist and founder of Teaching Artist Institute
Ms. Kim Poole is a Soul-Fusion Performing Artivist and Founding Fellow of the Teaching Artist Institute, providing an opportunity for artist to learn techniques for social transformation while fostering outlets for socially engaged art. Operating in the USA, Ghana, Liberia, Jamaica, Uganda, and The Gambia, through TAI Kim Poole and an international team of Teaching Artist are originating the Art for Social Transformation: Teaching Artistry in Action curriculum & workbook for change agents and universities interested in exploring the "Art of Possibility."
Under the TAI umbrella Poole serves as Chief Visionary of the ARTIZEN conference philosophy aimed at connecting sustainable development to art culture in emerging economies. Kim Poole models' art for social transformation theory by focusing on her passion to empower African women to celebrate their resilience and encouraging cross-cultural communication. In 2014 Poole "Lashed Out" at the Boko Haram terrorist sect after abducting 300+ school girls with a self-funded music tour across Nigeria. In an effort to raise funds for families affected and rallying women throughout west Africa to get involved, she blinked across each stage and workshop featuring the SUPERLASHES song as battle music; an up-tempo neo-soul piece, reminiscent of the 1960's era of rock and roll with metaphoric and literal lyrics that she quotes as the mission behind her "woman's work.
With the continued goal of using the SUPERLASHES mantra to spur women into action, in 2016, the Artivist founded the SHEROES Sisterhood; an international support system woven to address the physical, psychological, financial and spiritual needs of African women and their families.
As the International Host of the Sisterhood, in March 2019 she led women from across 16 countries in the formation of a Global African SHEROES Union and advocated for "Protection Strategies in Mental Health and Financially Wellness" at the 63rd United Nations Commission on the Status of Women in three official parallel events.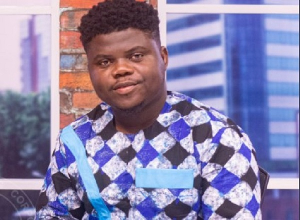 Wode Maya African Youtuber
Wode Maya born with Berthold Kobby Winkler Ackon as official name is a Ghanaian YouTube personality, vlogger, digital media influencer and aeronautical engineer. 'Wode Maya' means 'My Mother' in Chinese, In 2017, he took a video in a bus where seats were empty beside him and other passengers stood due to his skin colour and the video went viral. He is acclaimed to be one of the Top and Most Influential YouTubers in Africa. He also attended the Beijing Language and Culture University(BLCU)
All Africans are hopeful that this initiative and drive for signatures to the peoples petition will help in bringing the Borderless Africa policy to the front burner of discussions on the continent and help in our accomplishing our general pursuit of the Africa we want sooner than later.