Beloved Sisters Led by Hon (Lady) Adaeze Ogbu Pay Courtesy Visit to House Member Hon Okey Mba, Pledging Prayers and Encouragement for the Prosperity of Nkanu East and Enugu in general.
In a show of solidarity and support, a group of beloved sisters, under the leadership of Hon (Lady) Adaeze Ogbu, recently paid a heartwarming courtesy visit to Hon Okey Mba, the esteemed representative of Nkanu East Constituency, affectionately known as "Okey dị Okay." During the visit, the sisters expressed their fervent prayers and encouragement for his continued commitment in representing the Constituency and driving the quest to make Enugu great again.
The visit was marked by a sense of camaraderie and determination, as the sisters gathered to uplift and inspire Hon Okey Mba in his mission to serve the people of Nkanu East. Hon (Lady) Adaeze Ogbu, an influential figure, took the lead in expressing their shared vision for a prosperous Enugu, echoing the sentiment of many residents.
"Okey dị Okay" has been actively advocating for various developmental projects and initiatives, aiming to elevate Enugu to new heights of progress and prosperity. The unwavering support from Hon (Lady) Adaeze Ogbu and her fellow sisters reinforces his dedication and determination in this crucial journey.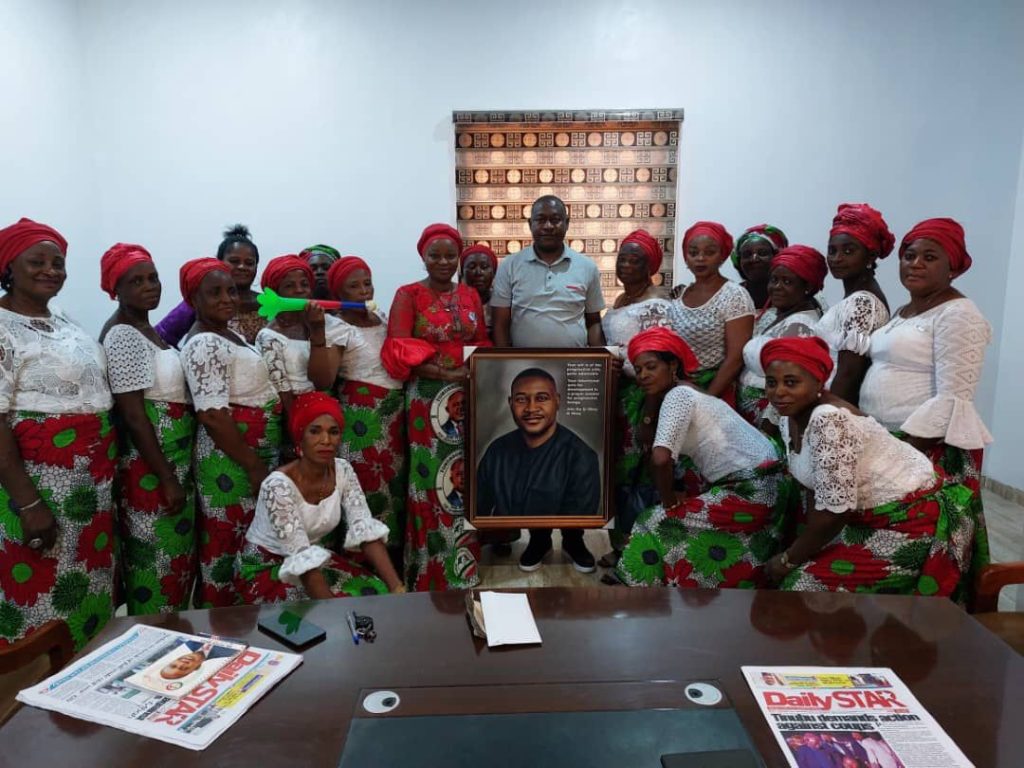 During the courtesy visit, the sisters offered heartfelt prayers for Hon.Okey Mba's wellbeing and success in his political endeavors. They also pledged to stand by his side, offering their continued support and encouragement in the pursuit of the common goal: a brighter future for Nkanu East and the entire Enugu region.
The gathering resonated with a sense of unity and hope, as the women emphasized the importance of collaboration and community engagement in driving positive change. Hon Okey Mba expressed his gratitude for the visit, acknowledging the significance of their prayers and motivation on his quest to represent and uplift his beloved Constituency.
As the political landscape in Enugu continues to evolve, the visit serves as a reminder of the power of collective action and solidarity in shaping the destiny of a region. With Hon (Lady) Adaeze Ogbu and her sisters firmly supporting him, Hon Okey Mba is poised to continue his journey with renewed vigor, fueled by the faith and encouragement of those he seeks to serve