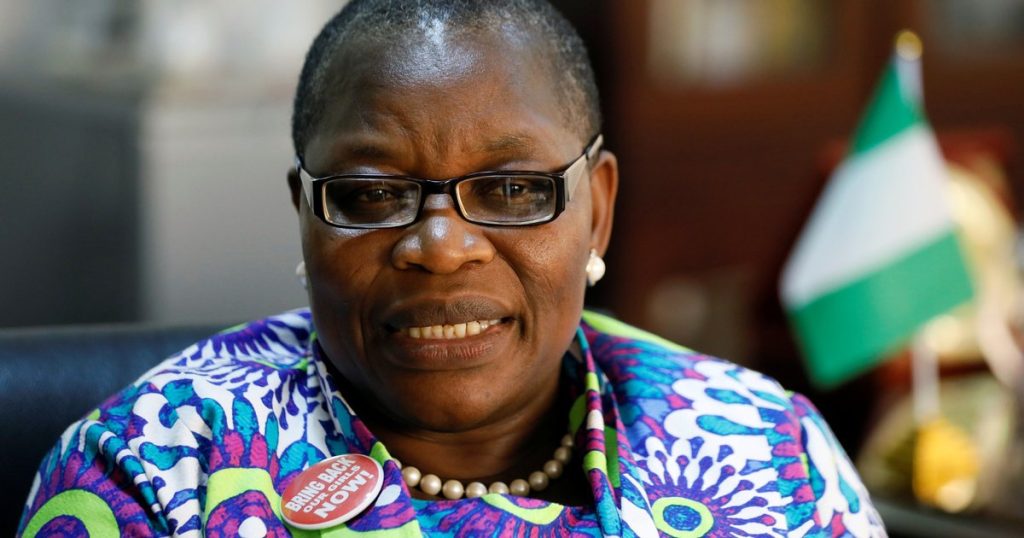 Date: October 4, 2023
By: Grace Chigbu
Former Nigerian Education Minister, Oby Ezekwesili, has expressed her dismay over President Bola Tinubu's response to the release of his academic records by Chicago State University (CSU). In her critique, Ezekwesili emphasized that Tinubu could have spared Nigeria from embarrassment by proactively disclosing his academic credentials to the public. She argued that such transparency would have set a positive example for other leaders.
In a statement posted on social media, Ezekwesili lamented the prevailing lack of transparency among Nigerian leaders. She questioned why it had been so challenging for Senator Bola Ahmed Tinubu to request CSU to publish his academic records voluntarily, thus averting the entire controversy.
Ezekwesili stated, "How much simpler it would have been for Senator Bola Ahmed Tinubu to save the country and its citizens from the embarrassment caused by this legal dispute with Chicago State University (CSU) by immediately and willingly requesting the institution to release his academic credentials! How difficult could that have been? Such an exemplary act of disclosure would have been far less distressing for Nigerians."
The former minister empathized with the collective shame that many Nigerians felt when confronted with inquiries from foreign observers about the authenticity of their leaders' qualifications. She emphasized that transparency was an essential component of maintaining national integrity, one that was often overlooked by leaders of a certain ilk.
Ezekwesili further stated, "Our public leaders, particularly those of a certain genre, seem to have an aversion to transparency, even though it serves as a safeguard against crises like the one we are currently facing. As citizens, following the conclusion of the 2023 electoral process, as determined by the Nigerian Supreme Court (@SupremeCourtNg), it is our duty to demand a comprehensive overhaul of both the electoral system (@inecnigeria) and the judicial system (@njcNig)."
In essence, Ezekwesili's critique underscores the need for greater transparency and accountability among Nigeria's political leaders. She suggests that the proactive disclosure of academic records should be a standard practice for public figures, as it can prevent unnecessary controversies and maintain the nation's reputation on the global stage.
The release of President Tinubu's academic records by Chicago State University has sparked a nationwide debate on transparency in Nigeria's political leadership. While opinions on the matter vary, it is clear that the issue has struck a chord with citizens who are increasingly demanding more openness and accountability from their elected officials.
As Nigeria moves forward, it remains to be seen whether Ezekwesili's call for reform in the electoral and judicial systems will gain traction and lead to meaningful changes in the country's governance. However, one thing is certain: the issue of transparency in leadership will continue to be a focal point in the national discourse, and citizens will play a pivotal role in holding their leaders accountable for their actions.