Title: Calls for Political Resolution Intensify in Nnamdi Kanu's Detention Saga
The continued detention of Nnamdi Kanu, the leader of the Indigenous People of Biafra (IPOB), by the Department of State Services (DSS) has stirred ongoing controversy. Amidst divergent opinions on the matter, there is a growing call for a political solution to this prolonged issue rather than a judicial resolution. This shift in focus is partly due to legal challenges and the elusive peace in the South-East region of Nigeria.
Ohanaeze Ndigbo, the Igbo socio-cultural organization, has been at the forefront of the political solution, appealing to President Bola Ahmed Tinubu to unconditionally release Kanu, the detained self-determination agitator. They have even offered to execute an indemnity agreement in favor of the Federal Government if this request is granted.
Critics, such as Evangelist Eliot Uko, founder of Igbo Youth Movement (IYM), and Chief Martin Onovo, a petroleum industry expert, believe that Kanu's continued detention without formal charges is unjust and contributes to instability in the South East. They argue that releasing Kanu could positively impact the region.
The legality of Kanu's detention is questioned, as there are no current charges against him. However, there is a judicial pronouncement staying the execution of the judgment that quashed charges against him. The Court of Appeal suspended the enforcement of its judgment until the Supreme Court hears and determines the Federal Government's appeal.
Debate persists on whether Kanu's detention deserves a political solution or if the judicial process should run its course. Some argue for allowing the courts to decide, while others believe Kanu's past actions and separatist agenda make him ineligible for political considerations. However, some prominent figures have offered to act as guarantors for his release.
President Tinubu has remained cautious in addressing the issue, likely considering national security concerns. Kanu previously jumped bail and fled the country, which may impact any guarantee or indemnity offered for his release. The government may also be following the legal process set in motion during the previous administration.
The critical question revolves around whether Kanu's continued detention has resolved security challenges in the South East. Civil rights advocacy groups have expressed concerns over ongoing violence and destruction in the region. The enforcement of sit-at-home orders by IPOB members has further exacerbated tensions and harmed the economy.
In light of this complex situation, dialogue is recommended as a way forward. While acknowledging the legal complexity, a political resolution is not beyond reach. Past Nigerian leaders have employed political strategies to address conflicts, such as Gen. Yakubu Gowon's Reunification and Reintegration Programme and President Umaru Musa Yar' Adua's amnesty for Niger Delta militants.
If President Tinubu seeks to restore peace in the South East and prioritize the nation's interests, a political intervention may be necessary. Simultaneously, Nnamdi Kanu should commit to non-violence to prevent further chaos in the country.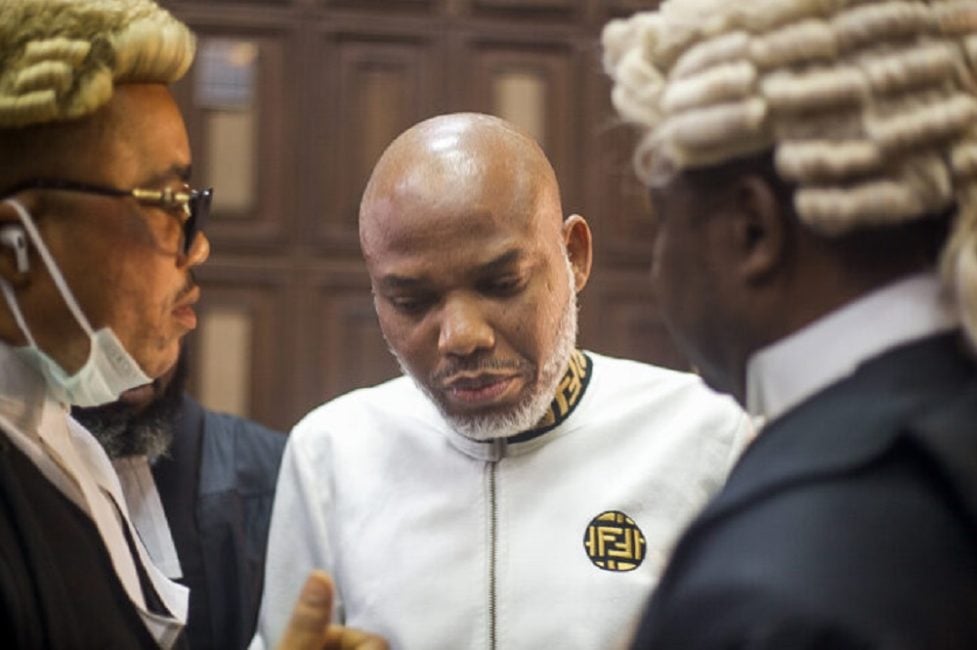 Details