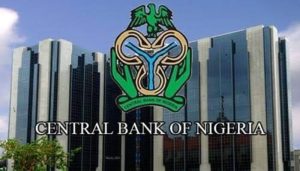 In a recent shift in policy, the Central Bank of Nigeria (CBN) has removed foreign exchange (FX) restrictions on the importation of 43 items. The decision comes amidst the naira's continuing depreciation.
As of yesterday, the CBN has announced that importers of these items, previously barred from accessing FX at the official rates, can now do so. This list includes commodities like rice, cement, palm oil, and many others, originally introduced in 2015 to boost domestic production and exports.
Dr. Isa AbdulMumin, CBN Director of Corporate Communications, highlighted the bank's commitment to ensuring professionalism in the FX market. The goal is to have exchange rates determined by market forces based on the "Willing Buyer – Willing Seller" principle.
AbdulMumin emphasized the need for referencing prevailing FX rates from recognized platforms, assuring that the CBN would boost FX market liquidity through interventions. However, these will reduce as market liquidity improves.
The recent policy changes align with the broader economic reforms initiated since President Bola Tinubu assumed office. As part of these reforms, the CBN has removed caps, allowing the naira exchange rate to float freely. This led to the end of the multiple exchange system and the re-introduction of the "Willing Buyer, Willing Seller" model.
CBN Lifts FX Restrictions on 43 Import Items, Including Rice and Cement CBN Governor, Mr. Olayemi Cardoso, stressed that while the apex bank plays a crucial role, it doesn't possess a magic solution to Nigeria's economic hurdles. With President Bola Tinubu's guidance, the bank aims to refine its strategies and contribute more efficiently to the nation's economy.
Cardoso's vision for the CBN under his leadership focuses on achieving a $1 trillion GDP within eight years, controlling inflation, and bolstering foreign reserves. He also expressed the intent to transition the bank from direct development financing to advisory roles that spur economic growth.
Drawing comparisons with BRICS and MINT countries, Cardoso noted the potential trajectory for Nigeria's economy. He believes that with effective monetary policy interventions and advisory roles, the CBN can significantly contribute to the nation's economic progres
On the monetary front, the naira experienced further depreciation in both the parallel market and the official I&E window, settling at N1050/$1 and N759.20/$1, respectively. Despite the decline, the I&E window reported a considerable increase in daily volume turnover.
The Centre for the Promotion of Private Enterprise (CPPE) has applauded CBN's recent move. Dr. Muda Yusuf, CPPE's founder, expressed his support, stating that the discontinuation of the FX restriction policy aligns with the broader goal of policy normalization.
Yusuf mentioned the previous policy's distortion effects on the forex market and emphasized the need for transparency in foreign exchange transactions. He urged the CBN to avoid suppressing the market and advised fiscal authorities to regularly monitor the economic landscape to ensure that policy measures align with the nation's evolving needs.