By Grace Chigbu
ABUJA – The European Union (EU) and Nigeria further strengthened their strategic cooperation with the signing of finance agreements valued at over €900m on Thursday. These agreements, announced during the EU-Nigeria Strategic Dialogue in Nigeria's capital, Abuja, signify a pivotal moment in the mutual efforts of both entities to bolster Nigeria's green, resilient, and digitally-inclusive transition, aligning with both Government Priorities and the Global Gateway initiative.
The agreements were drafted collaboratively between the EU and Nigeria and are designed to fund various developmental projects. The first agreement is poised to channel funding into several crucial sectors through the Global Gateway initiative. These include:
• Climate-smart agriculture: €29m
• Sustainable energy: €37m
• Access to health services: €45m
• Support to youth and education development, especially in the North-West region: €5.4m
The second agreement, valued at €46m, is set to enhance Nigeria's social protection safety. It will also focus on:
• Border management and reintegration of returnees: €28.4m
• Disarmament, demobilisation, and reintegration of Boko Haram combatants in the North-East region: €20m
• Im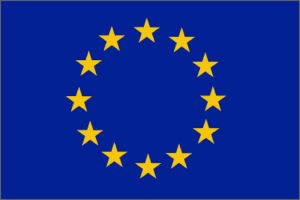 proving the criminal justice system, access to  justice, and the fight against corruption: €30m
In another significant move, the third finance agreement saw the European Investment Bank issue loans to two Nigerian private firms and banks, in line with the Global Gateway strategy. Of these loans, a "2X challenge" €50m credit facility will empower female entrepreneurs and managers in Nigeria, anticipated to spur job creation and growth in harmony with green economy priorities. Emzor Active Pharmaceutical Ingredients, the second recipient, will use its €14m loan to finance the establishment of a manufacturing unit dedicated to producing anti-malarial drugs.
Jutta Urpilainen, the European Commissioner for International Partnerships, expressed the EU's unwavering commitment to fostering security, democracy, and prosperity in Nigeria. She stated, "I am thrilled to visit Nigeria to amplify our partnership. The EU, in the spirit of shared responsibility, commitment, and accountability, will perpetuate its investments in our mutual future. The loans and grants I'm signing and launching today will undoubtedly benefit Nigerian businesses, farmers, youth, and the larger society."
Echoing these sentiments, Abubakar Bagudu, Nigeria's Minister of Budget and Economic Planning, highlighted the vitality of the EU-Nigeria relationship, deeming it one of the most dynamic development partnerships in volume, thematic interventions, and the breadth of resource deployment. Bagudu remarked, "The EU-Nigeria Strategic Dialogue is unfolding at the outset of Nigeria's current administration, offering a prime opportunity to define and reinforce our joint priorities."
This collaboration comes at a time when international partnerships are playing a more significant role than ever in shaping global economies. The EU-Nigeria agreement stands as a testament to the possibilities and benefits of such collaborations, emphasizing mutual respect, shared objectives, and a commitment to progress and development.