By: Grace Chigbu
ABUJA – The Nigerian oil and gas sector is experiencing steadfast growth on multiple fronts, even amidst the global shift towards cleaner energy and divestments by several international oil entities. This assessment was presented by the Executive Secretary Nigerian Content Development and Monitoring Board (NCDMB), Simbi Kesiye Wabote.
Mr. Wabote unveiled these insights on Monday during his keynote speech at the 3rd Biennial International Conference on Hydrocarbon Science and Technology. This event, hosted by the Petroleum Training Institute (PTI) in Abuja, focused on "The Future of the Oil and Gas Industry: Opportunities, Challenges, and Development."
The Executive Secretary spotlighted several industry positives, including the augmentation of oil reserves, gas production, gas utility, local refining, and skill development. He emphasized that these advancements bode well for Nigeria's future in the oil and gas domain. He projected that these burgeoning trends might propel Nigeria to curtail crude oil export entirely, transitioning into a gas-centric economy. Such a shift would have profound implications for the country's socioeconomic evolution.
Wabote further elaborated that halting crude oil export would mean the nation would entirely refine its oil. With the surplus refined products getting exported, the ensuing in-country value would significantly boost the GDP.
He was optimistic about Nigeria's refining future, given the raft of investments in projects like the Dangote refinery capable of refining 650,000 barrels per day, the Bua group refinery, and several others. By 2025, Nigeria is poised to boast a cumulative refining capacity of nearly 1.5 million barrels daily.
Turning his attention to gas, Wabote mentioned that Nigeria's verified gas reserves are 208.83 TCF. Though gas production slightly diminished from 2020 to 2022, a renewed emphasis on gas projects, like the NLNG Train 7 and H-block gas projects, promises a 50% production and utilization spike in the country. This projected growth would culminate in nationwide gas adoption for various purposes, unlocking the vast potential of Nigeria's natural gas resources.
Senator Heineken Lokpobiri, the Minister of State for Petroleum Resources (Oil), also addressed the conference attendees. He urged them to conjure indigenous solutions to the industry's challenges, such as pipeline vandalism. Lokpobiri emphasized the necessity for inter-agency collaboration within the Ministry of Petroleum Resources to innovate and surmount these challenges, ultimately increasing crude oil output and revenues.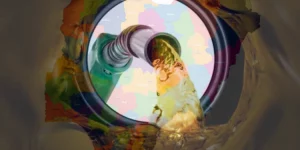 In another keynote, Dr. Farouq Ibraham, the Secretary-General of the African Petroleum Producers Organisation (APPO), acknowledged the evolving energy landscape. He emphasized the dual imperatives of sustainability and innovation, underlining the critical role that the oil and gas sector must adopt to ensure a responsible, low-carbon energy future. Dr. Ibraham accentuated the importance of collaborative R&D endeavors among African oil producers to foster transformative solutions and secure efficient, safe, and eco-conscious hydrocarbon operations.
I