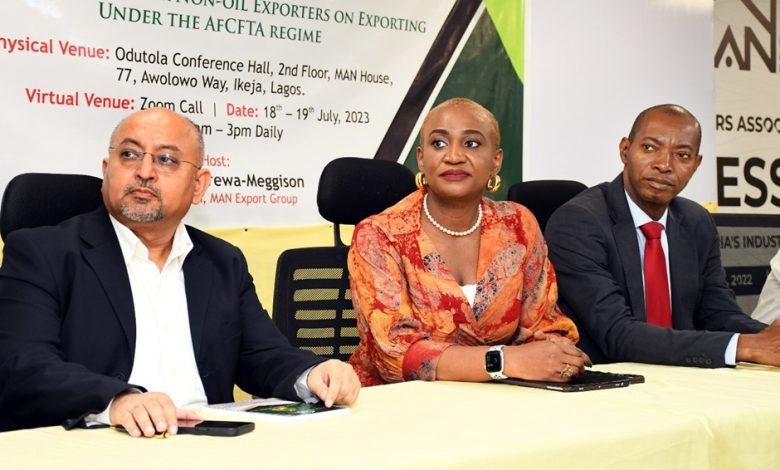 Manufacturers in Nigeria Grapple with Unprecedented Economic Challenges By Jerry Wright-Ukwu, October 6, 2023
In a candid revelation, Odiri Erewa-Meggison, the head of the Export Promotion Group under the Manufacturers Association of Nigeria (MAN), has shared concerns regarding the severe challenges currently plaguing the manufacturing sector. According to Erewa-Meggison, the present situation is the most demanding the sector has faced throughout its history.
The statement was given during MAN's Annual General Meeting focused on exports, and it emphasized the gravity of the hurdles exporters in the nation currently grapple with. Among the pressing challenges confronting the sector are:
Fluctuating high exchange rates,
Rising energy costs,
Multiple taxes and levies imposed,
Bottlenecks and delays at the ports,
Ongoing security issues, and
The lack of efficient infrastructure.
Erewa-Meggison expressed, "Given the present economic climate in Nigeria, it's evident why our Annual General Meeting's theme is so timely. The manufacturing sector is traversing its toughest terrain since its inception."
Furthermore, she shed light on the broader implications of these challenges. High exchange rates make imports costlier and reduce the competitiveness of domestically manufactured goods. Rising energy prices directly influence the cost of production, leading to increased prices for consumers and further squeezing manufacturers' already thin margins.
Moreover, the numerous taxes and levies imposed on manufacturers could discourage potential investments in the sector. Such fiscal burdens not only reduce the profitability for manufacturers but also hinder job creation potential.
Port congestion has its own set of cascading effects. Delays in the movement of goods increase storage costs and potentially result in the spoiling of perishable items. It could also result in contractual penalties for exporters and importers due to delays.
Security concerns, a persisting issue in various parts of Nigeria, directly impact the supply chain. Manufacturers and exporters face threats like theft, sabotage, and vandalism. Such challenges increase the operational costs for businesses and can disrupt the steady supply of goods.
Lastly, the infrastructural bottlenecks, from poor road conditions to inadequate power supply, present a significant hurdle. The time and costs associated with overcoming these infrastructure challenges often get passed on to the consumers, impacting the overall market demand.
In light of these challenges, Erewa-Meggison made a plea to the Federal Government. She underscored the importance of the Promissory Notes Program – a crucial initiative for exporters. She lamented the exclusion of 34 notable exporters from this program by the 9th Assembly and urged the government to reevaluate this decision.
The economic health of the manufacturing sector is pivotal for Nigeria's overall growth and employment generation. Manufacturers' concerns reflect broader systemic challenges, and addressing these is essential not only for the sector but for the nation's economic future.
Erewa-Meggison's remarks are a call to action, emphasizing the need for immediate interventions and strategic long-term policies to rejuvenate Nigeria's manufacturing landscape.