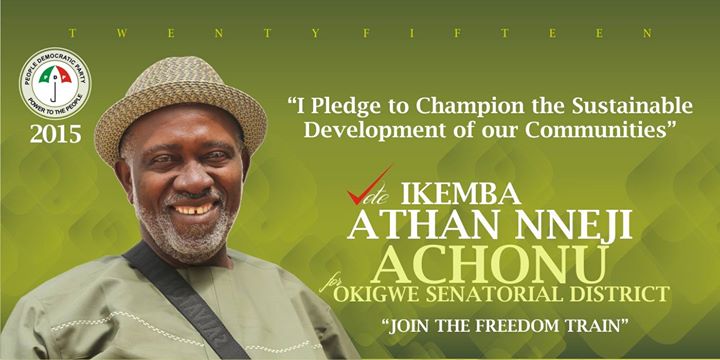 as Farmers, Widows and Small Businesses in Okigwe Zoneprepares to start accessing loans and financial support from Boiling point.
Almost all the Okigwe Farmers, Entrepreneurs and small scale business owners heaved a sigh of relief as Chief Athan pays a surprise visit to the Multi-Purpose Co-operative Development initiative (Boiling point) secretariat at Number 10 Okpara road to commend the efforts of the  Nze Ogueri Enwerem and his team members for keying into his vision and steering the master-plan of revamping the Okigwe Zone Economy via empowering of Farmers, young entrepreneurs and women that's been having difficulty in kick starting their small scale business.
Chief Athan was impressed by the level of infrastructural development of the edifice which he commissioned and encouraged the people of Okigwe that hope is imminent and their gateway to economic and financial uplifting has just opened.
"why are we so keen on creating more opportunities, you create opportunity so that others will benefit from it, I sympathise with those that weren't able to go to school due to financial restrain and poverty, but yet to them again I say all hope is not lost, though the world we live in now is becoming more technological than ever , but yet without education the next thing is handwork, if you don't have education go and learn a skill or a craft, a good wielder that knows what he is doing can achieve all his dreams with the wielding profession, a good carpenter  can take of his family and help his children achieve their dreams,  that's if our greedy and selfish leaders doesn't desist from importing primary school desk and uniform from China and denying our experienced crafts men work opportunities
we are starting a loan to assist the young women and widows train their children, please  look for a collateral no matter how small it is, come and we will borrow you money interest free, so you will be able to have the needed support to feed and train your children and when you repay us at the given time, you take back your collateral,we demand for collateral so that people will not run away with our funds and deny us the ability to help others, I promise Okigwe zone 6 factories, a water bottling company, a tissue paper company, a  soap and detergent manufacturing industry that will require local raw materials that we will purchase from Okigwe people and  this will accelerate the economic growth of our local farmers and entrepreneurs that's will make these needed raw materials available I didn't come here to make electoral promises like the others I am here to encourage you my kinsmen and let you know that all hope is not lost and that good things still happen to the good and diligent among us'
He concluded in his short message of hope filled with compassion and concern for the Okigwe people.
Nze Ogueri Enwerem who keyed in into the Agricultural chain value of Chief Athan Nneji  and championing the goal  of the economic transformation of Okigwe was elated by the surprise visit of the one arm general to the Boiling Point Secretariat and commended the one arm general for supporting the CDI and inspiring in him the courage to take on the challenge "  The 5 Billion dollar relief fund coming in machineries, seedlings and small funds might seem a lot but you probably wouldn't know that this is a little less than what the present administration has squandered, if they had thought about it, they would have use same money they have squandered and plowed it into agriculture like the in-coming senator is about to, so we want to make sure Money squandering is a thing of the past,it's amazing that a man who lost one of his arm in an unfortunate incident during the Nigerian civil war,  used the other hand very well as he has become the one arm general, but he has shown he is not disabled by this unfortunate tragedy  and has forged on in life as a forthright positive man in all ramifications, imagine the irony people with two hands are busy stealing from the treasury, this man is busy with one hand organizing how to save those with two hands, it's amazing, we should put that in perspective and look at it, this is a way God wants to bless us by ensuring that peculiarity turns into a very huge advantage I thank God that am here today in this epoch making era and cant help thanking Chief Athan Nneji Achonu for the role he played in talking to international Organisations and Non-Governmental Organisations interested in Africa's green revolution forum to sight Okigwe as a viable destination for Agricultural revolution.' He concluded