In this age of information, a lot of African youths are standing out for their persistence in pursuing their dreams and scaling the challenges that comes with it. Regardless of the fact a search on the internet at the click of a button its bound to flood one with information on self help tips, but obtaining success in creative entrepreneurship requires more than just sourcing information online, but rather hinged on having the talent and creative abilities to embark on the tumultuous journey to stardom with self confidence especially when you are the one steering dreams.
Imo State Born and stardom shy Amaka Obi has come a long way in her movie making and acting journey, having her productions and featured motion pictures like Another Angle, Nkeiru's Special, kings scepter and others aired on African Magic ,Iroko TV,ROK etc and bagging awards for her roles in them gives her a certain credence as a major player in the Nigerian Nollywood industry regardless of her intensity in evading publicity.
The graduate of Imo State University and Rivers State University whose father wanted her to study mass communication to become a news caster, rather settled for English which she complimented with acting classes and that's where her journey towards what would normally seem unattainable to a young student that has found herself in an industry where opportunity for a head start is very rare for an up comer, because paid roles are reserved for the big stars alone.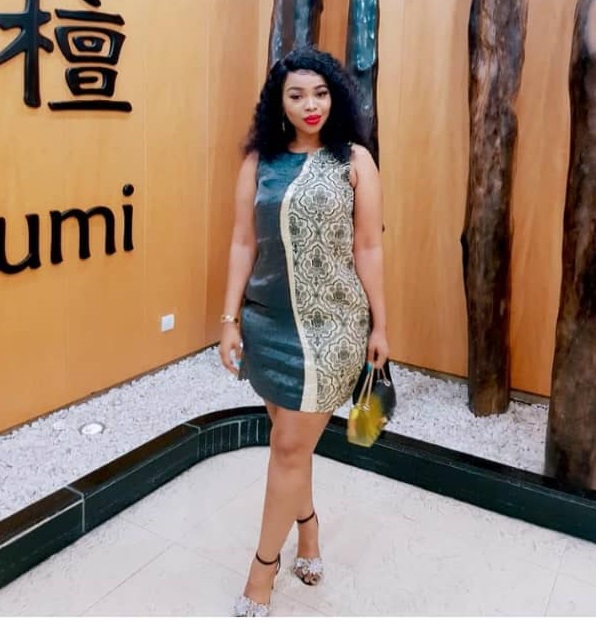 In a country that support for creative entrepreneurship is in-existent , the only way to achieve her dream was to take the bull by the horns ,ambition is priceless they say and Amaka sacrificed her personal comfort to make her first movie at the age of 21 titled Lagos House Wives. The movie had Ebube Nwagbo as the lead act, Produced by Tissy Nnachi, Directed by Okey Ifeanyi with Amaka Obi herself as Executive Producer was successful for a first flick from a neophyte. Its an unarguable fact that Amaka Obi made history and is to be recognised as one of the youngest Nollywood movie executive producer till date.
"I will say my career kicked off from the couple of contacts I made from my acting class & the few hands I got from where I started (Festac) which used to be the Nollywood village of Nigeria, and I once lived there so I will say I was in the right place at the right time, I was 21 years when I produced my first movie (Lagos House Wives), no actress could successfully produce a movie independently then, but I did, and I'm proud of it. " She told vanguard newspaper not too long ago.